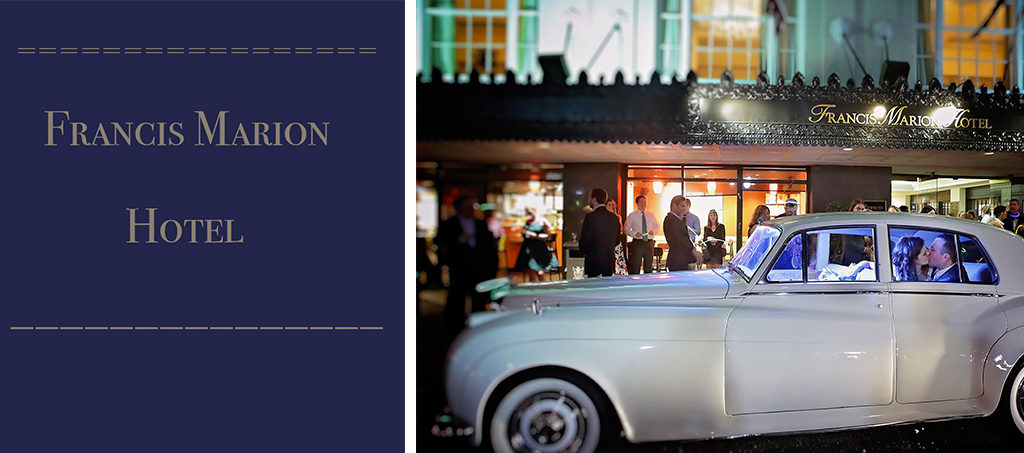 The Francis Marion hotel is recognized by the National Trust for Historic Preservation as one of the fourteen national preservation success stories! Meticulously restored in the1920. The Francis Marion provides the perfect location for guests to easily access the city's best restaurants, shops, and attractions by foot conveniently located in the heart of downtown's Historic District on the city's popular Upper King Street.
One of the many reasons Charlestonians & destination engaged couples searching for a unique hotel to host their wedding will often choose The Francis Marion Hotel. From the selection of the stunning ballrooms featuring the Colonial, Gold, & Carolina that can accommodate up to 450 family & guest, with antique chandeliers, 20-foot high ceilings, monumental windows, and marble accented fireplaces, including catering services that deliver impeccable service and exceptional cuisine. Another huge bonus of this grand hotel is the amenities they include that can be good for your wedding budget. The all-inclusive features are décor items, complimentary tables, chairs, white 120' round table linen, glassware, silverware, china, white napkins, dance floor, band stage and candle centerpieces. For the most intimate celebration, visit Francis Marion Hotel it may be one of the easiest and best choice you will make for your Lowcountry wedding.
Wedding At Francis Marion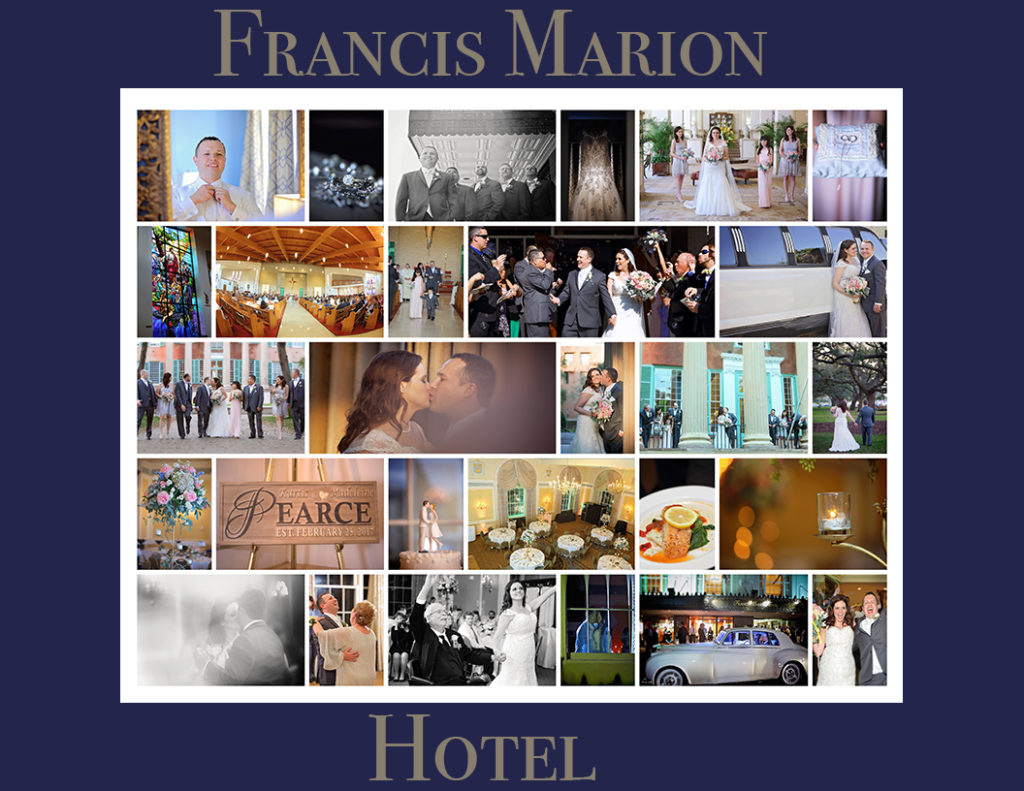 View more weddings from the Francis Marion
ABOUT THE PHOTOGRAPHERS & CINEMATIC VIDEOGRAPHERS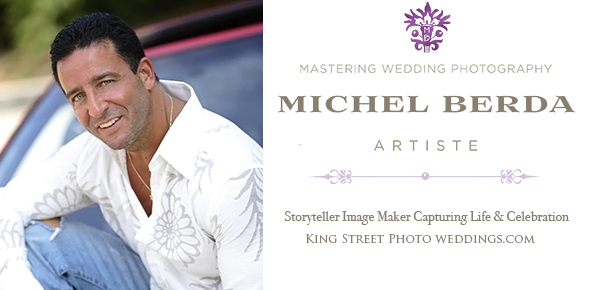 King Street Photo Weddings is a team of wedding photographers and cinematic videographers serving SC and beyond. We specialize in fine art, unobtrusive, timeless, perfectly captured both wedding images and videography. Are you planning a wedding? Click here to view our photography wedding portfolio, and here for our cinematic wedding portfolio or contact us here for availability and investment. Happy wedding planning!
To see these beautiful venues and our photography & videography click on the header post above, then you will see below from our previous blog post some of the amazing weddings on the bottom of the post that we have had the honor to capture at Francis Marion Charleston, SC. Just click on the related links and enjoy;