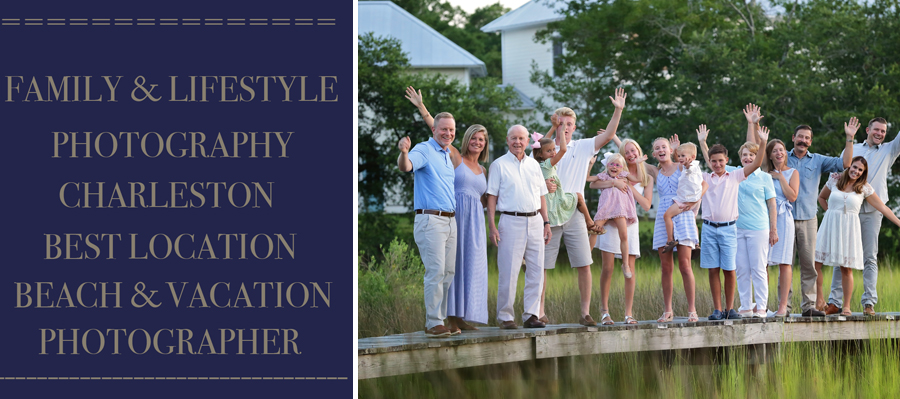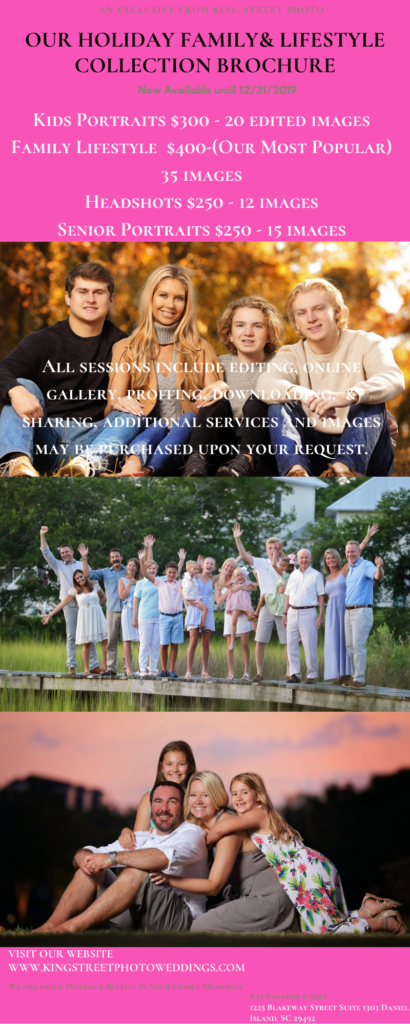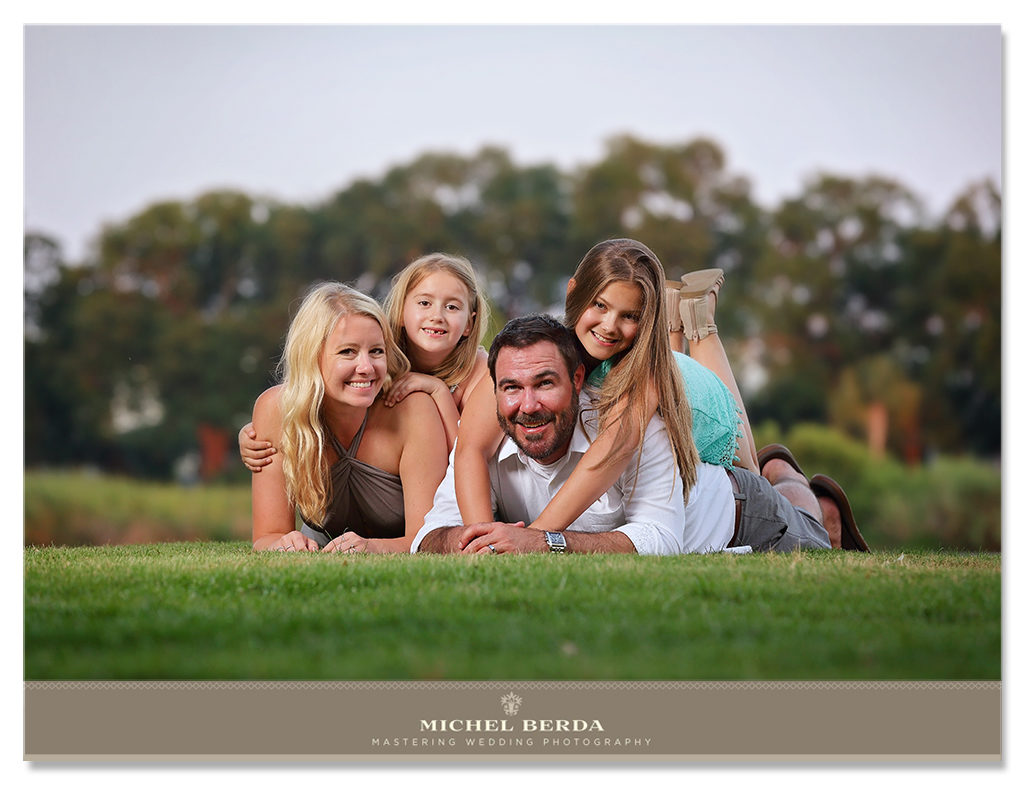 Family Lifestyle Photography
Over the last 26 years living here as just been simply amazing by being a wedding photographer that has led to also given me the best opportunity and honor to capture family & lifestyle photos and why not, Charleston, SC is also known as The Holy City, with endless photography & seascape backgrounds that is beautiful and we all know everyone wants to have their photos taken here. Part of great photography is all about location, location. We have a huge inventory of amazing scenery including beaches, plantations, the historic downtown, and parks were having your lifestyle or family session photos can represent all of that and the photo ops can come out pretty amazing. There are many key elements to bringing all of this together, by picking out the best location that fits your vibe, you are the clients making the investments and time available, by making sure the art you put in your house and on your wall, will absolutely represent those incredible family images.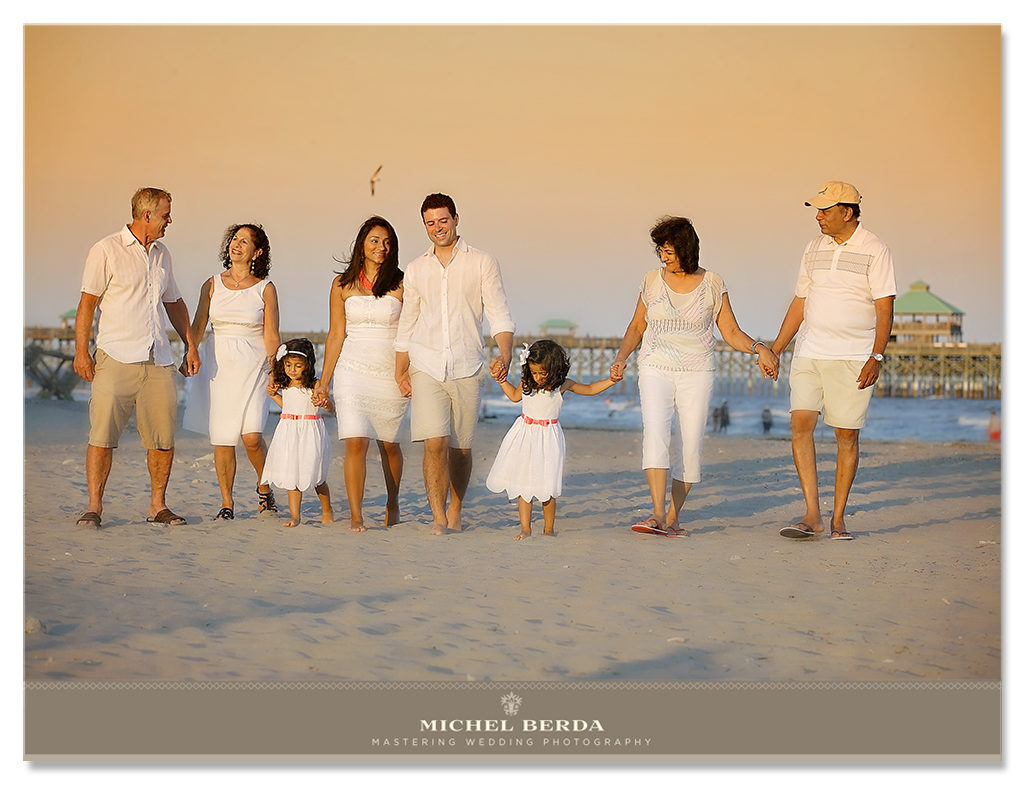 Being a photographer requires us to give great informative info to all prospective future clients accomplishing seamless and stress-free sessions, this is what I am going to accomplish here on this blog post today.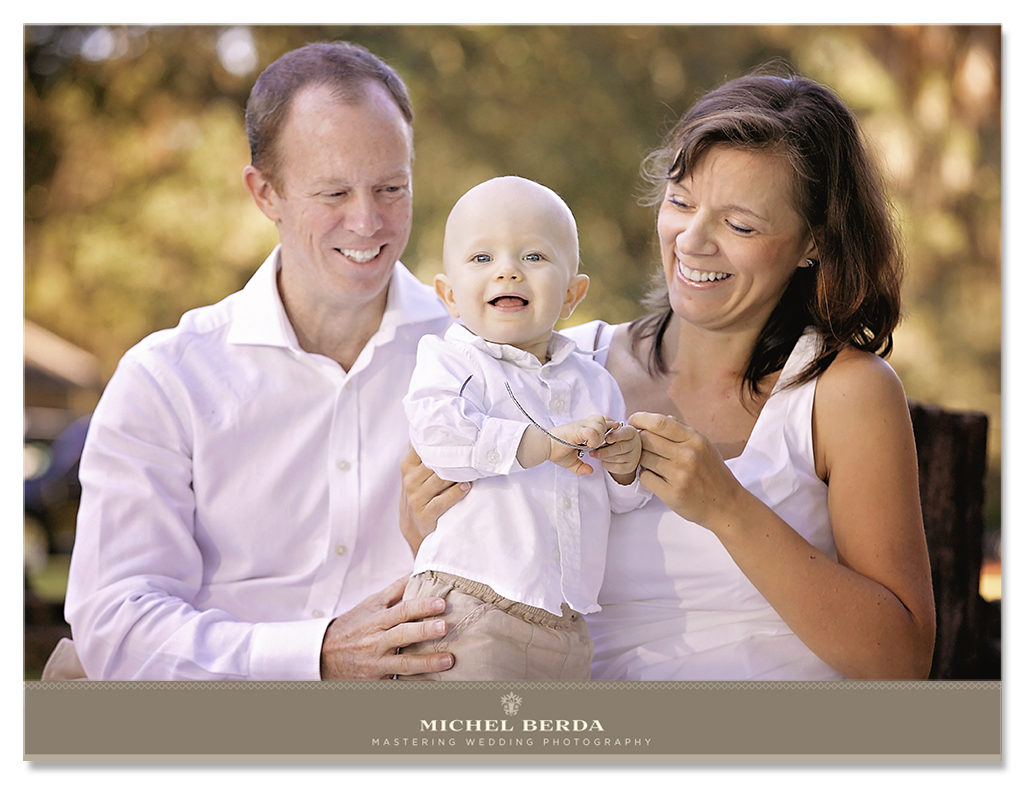 The first tip is always the first question I get asked and that is "What if my kids are disobedient ?" Well I have two daughters myself and when they were young yes, this was a little challenge, however my advice that I would recommend is by showing up early 30 minutes before your shoot to get acclimated letting the children familiarize themselves having a sense of calm with the photographer by meeting her or him this should hopefully lead to being cooperative and having a great time that will be the key to fantastic family photos.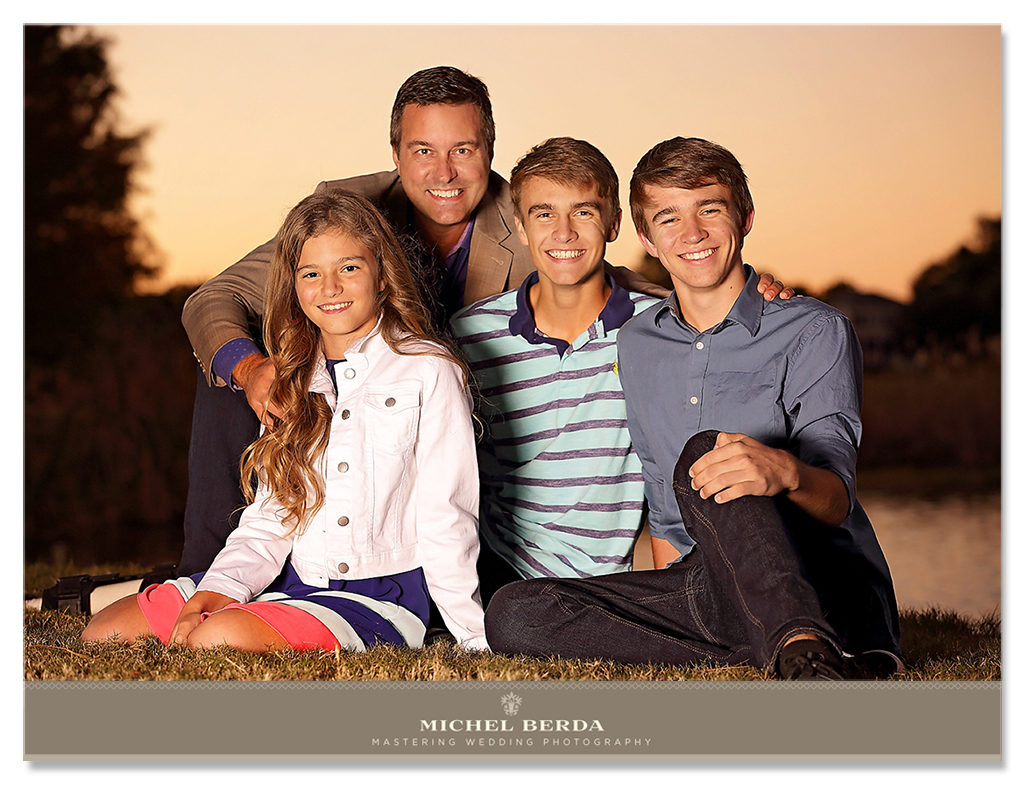 Lifestyle Family Photo session tip#1
Your vibe and what you project to your family will be the positive reinforcement for WOW images.
Just because you planned this session months ago does not mean you can't spill the beans to everyone, in fact, this could be your first step by introducing this family bonding being captured for your memories. Let them know how much fun everyone will have and how special the photos will be. Always tell them that you hired someone great very professional that also has children is very relaxed that will guide and help anyway she or he can.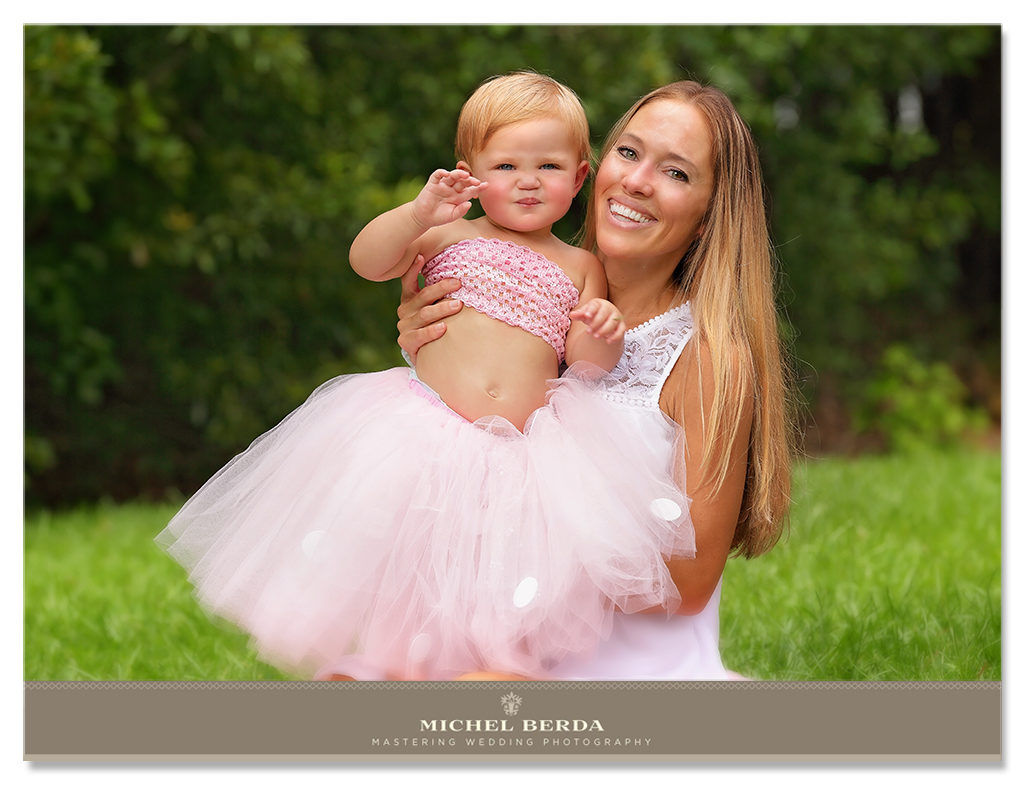 Lifestyle Family Photo session tip#2
Always make very sure you give that photographer your expectations and your ideas. You are the client.
Clients hire me for my expertise and knowledge by seeing my incredible artful images. No, not every family is captured the same this is what gives me most of the business because I listen first and then give them my advice. You see with the experience and many years of doing this, I have learned that the client knows best for what feel and theme they want for their family session, by incorporating and giving them that plus more that leads to exceeding their expectations that equate a win-win.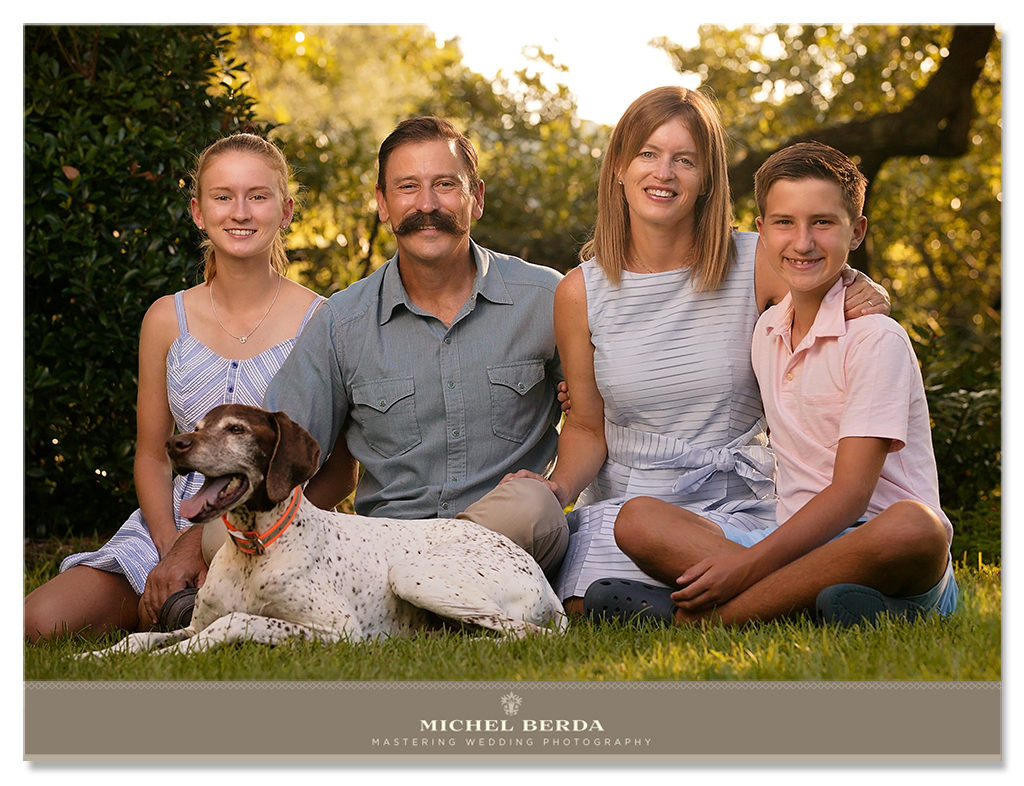 Lifestyle Family Photo session tip#3
Expect the Unexpected
Kids are unpredictable. Especially kids under the age of 5. Even if you tell them about the session in advance, it's still going to be a whole new experience for them. I often hear parents say "She never this shy" or so hyper today." Every child has her or his way of reacting to new situations, but I'm here to tell you that this is perfectly okay.
The best thing to do when this happens is to just roll with it. If you try to tell your kids they are "doing it wrong," they may get discouraged and become disengaged in the session the goal is for it to be fun for everyone. As we go through the session, everyone becomes more and more comfortable and you see their true personalities.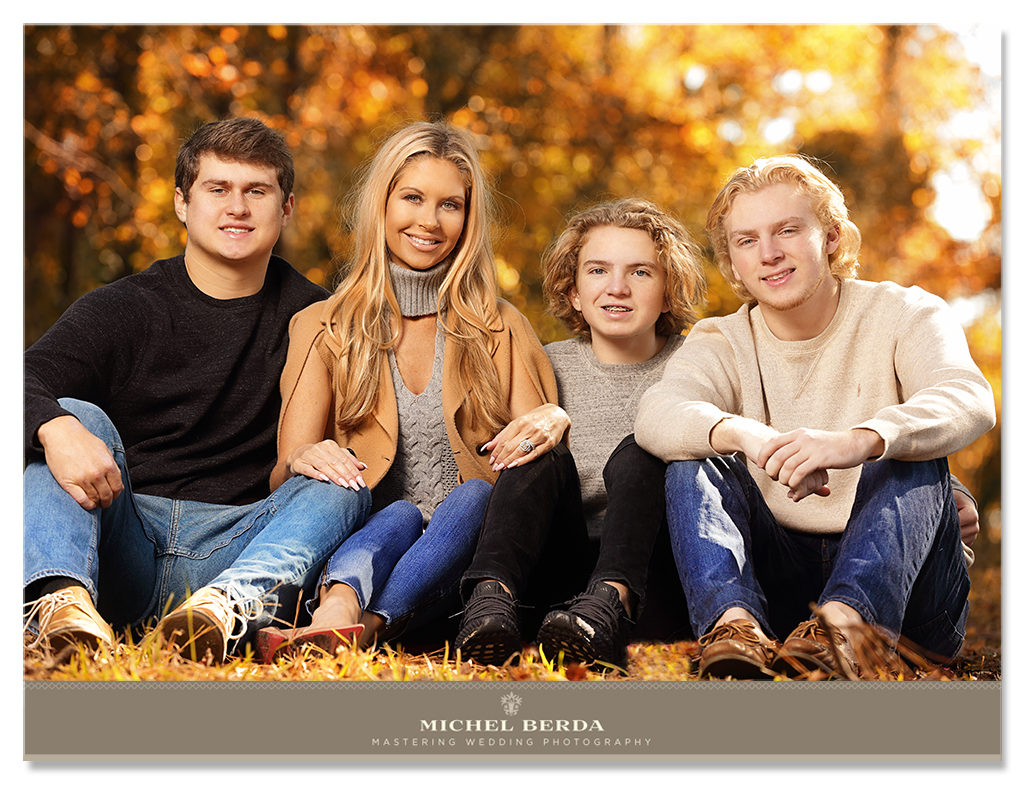 Lifestyle Family Photo session tip#4
Have A Blast & Enjoy
Remember that, above all no need to be stressed or anxious your children will sense it. Enjoy and relax just being with them have a blast with your family who you love the most. You made your selection for that perfect photographer to do whatever it takes to get you beautiful images by delivering the best positive experience possible and the # one objective that will ensure quality time with your precious family during this family lifestyle session.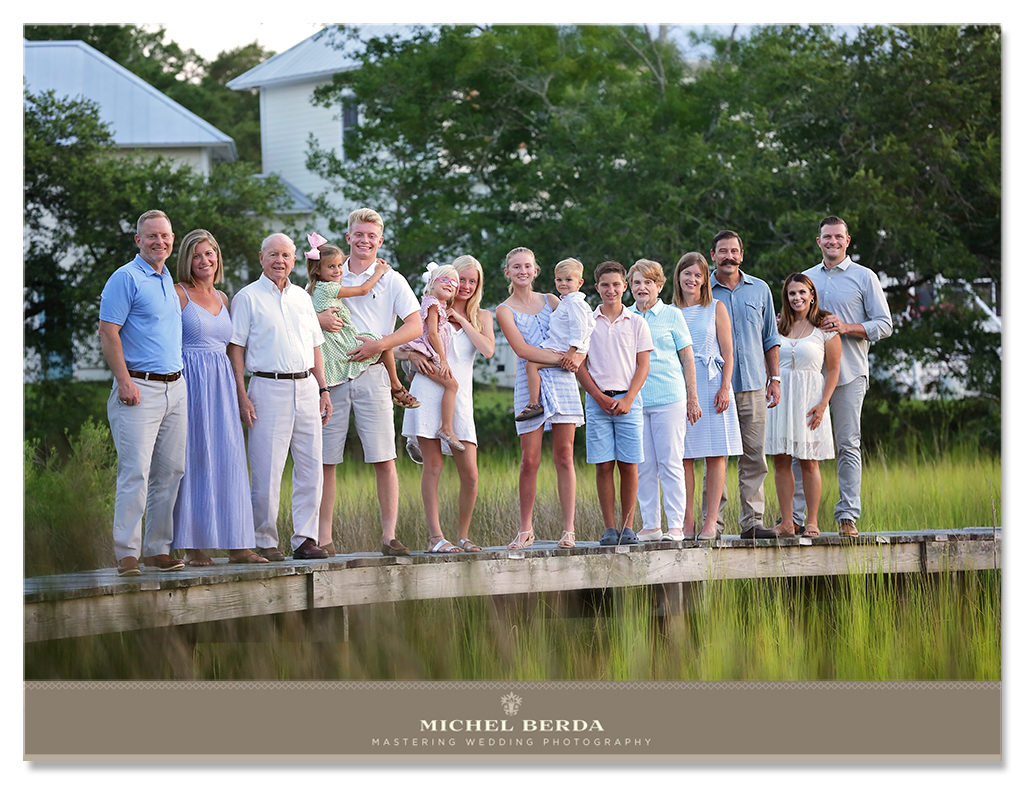 ABOUT THE PHOTOGRAPHERS & CINEMATIC VIDEOGRAPHERS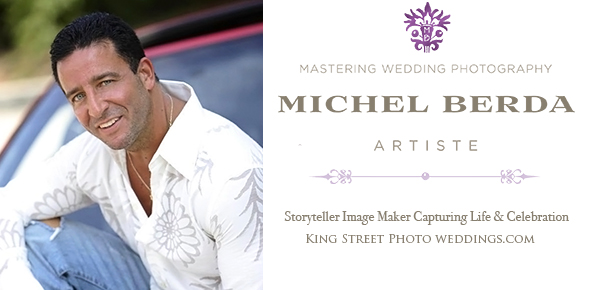 King Street Photo Weddings is a team of wedding photographers and cinematic videographers serving SC and beyond. We specialize in fine art, unobtrusive, timeless, perfectly captured both wedding images and videography. Are you planning a wedding? Click here to view our photography wedding portfolio, and here for our cinematic wedding portfolio or contact us here for availability and investment. Happy wedding planning!
To see more of our photography & videography click on the related featured blog posts below. Keep smiling & enjoy;