Guest Post by Hilton Head Island, SC Hair & Makeup Wedding Artist Jessica Shefsick Bride's Side Beauty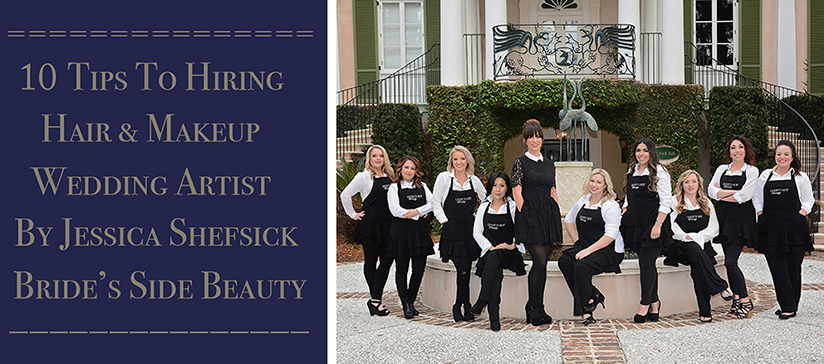 Hair & Makeup is today blog post💞💞by Jessica Shefsick owner of Bride's Side Beauty this is so important for you as a bride when you are looking for seamless, professional and spectacular service when searching for Hair and Makeup Artist. Back in 2010 Jessica decided to become an entrepreneur she made a promise to herself to give every bride the most spectacular service and the best makeup and hair for their special day. Well here it is 9 years later, her brand the glam business is well decorated with accolades from Wedding Wire & The Knot by her huge accomplishment that includes her talented team of 12, by serving over 150 weddings thus far. I think I am so sold, however, I get the pleasure of capturing the weddings and I am so glad when I know these glam ladies are part of the wedding vendors team. Enjoy this very helpful blog post she put together. We hope this will help you happy wedding planning.💒🎩
YOUR WEDDING HAIR & MAKEUP TIPS
1) BODY. If you don't exercise already, now is the time to start a regular exercise routine, even if it's only walking 30 minutes three to five days a week. The increased heart rate along with the oxygen intake is essential for body and skin health.
2) HAIR. If your goal is to have beautiful flowing tresses or an intricate "up do," start growing your hair out now. Tip: take a biotin supplement for an extra boost.
3) SKIN. Start on a professional skin care routine. This routine should be for your personal skin type and condition(s). If you're not sure what skin type you are or what conditions need to be treated, you should see an esthetician for a full skin analysis. Your skincare routine should include Daily-Cleansing, toning, moisturizer with sunscreen. Weekly- exfoliatant and mask.
4) Tips for choosing accessories- In general, it is advisable to match warm-colored gowns with yellow gold jewelry and cool-colored dresses with silver or white gold. For example, a champagne wedding dress will look gorgeous with yellow gold accessories.
5) If you do want to wear a veil, be sure your jewelry is not too overpowering or too ornate. This will help you create a well-balanced look, and it will help you stay safe from having your jewelry entangled in the veil too.
6) Sweetheart necklines look best with large, statement necklaces, straight necklines look best with simple pieces (such as strings of pearls), scooped necklines are gorgeous with pendant necklaces, while high and asymmetrical necklines tend to look best without any kind of necklace (just a beautiful pair of earrings).
7) If you and your fiancé plan to give gifts or cards prior to the ceremony, please plan on exchanging in the morning or before makeup at least. You wouldn't want to cry after hair and makeup or have puffy eyes walking down the aisle.
8) Hire a professional makeup and hair team! Not only will you look amazing, but have you ever thought about a bunch of ladies all trying to squeeze into one bathroom to use the mirror and curling irons? Yeah, not pretty. In fact, when I got married, all of my bridesmaids were using the only mirror in our one bed one bath apartment, while I was in the kitchen using my compact to do my own makeup (try applying false lashes with a one-inch mirror). In hiring a team for makeup and hair you and your Bridal party can be getting ready simultaneously while others chat, eat, and tend to last minute details. Not only that but since professionals come with everything that's needed to make you look you're very best, your party won't have to bring their luggage to where you'll be getting ready. (Insider Tip: Your hired professionals have trade secrets to help keep you looking great all the way to the grand exit.)
9) While the hair and makeup are taking place, think about having something to do for your party while they're waiting. Have magazines laying around and/or show a classic romantic comedy in the background. You know, the one you and your girls know by heart. (Insider Tip: I find having a room full of people with nothing to do, brings up the anxiety level. You want people feeling relaxed, not pacing the floor). And speaking of relaxed, be sure if you choose to have music in the background, it's something fairly relaxing as well. Not that you need to play spa music, but please, no techno or loud high energy dance music. While this may seem fun, it increases the energy level which can lead to anxiety. You will have plenty of time to dance later. It's a long day, let's pace ourselves.
10) My most favorite tip of all: Spend a few moments with your Dad or the person you chose to give you away. Chances are he has graciously hosted the event, and sadly he is usually the one who gets the least of your attention. Find time before the ceremony to tell him how you feel, you won't regret it. (Insider Tip: Tell your photographer ahead of time, Kodak that moment!)
ABOUT THE PHOTOGRAPHERS & CINEMATIC VIDEOGRAPHERS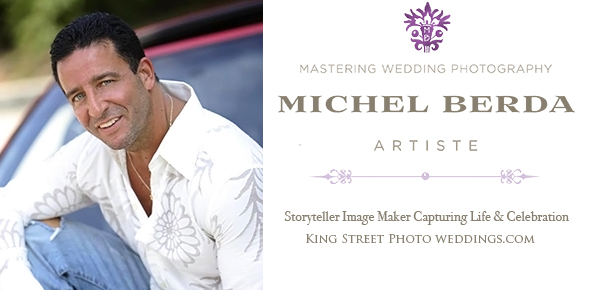 King Street Photo Weddings is a team of wedding photographers and cinematic videographers serving SC and beyond. We specialize in fine art, unobtrusive, timeless, perfectly captured both wedding images and videography. Are you planning a wedding? Click here to view our photography wedding portfolio, and here for our cinematic wedding portfolio or contact us here for availability and investment. Happy wedding planning!
To read more tips by other vendors or wedding venues and our photography & videography click on the header post above, then you will see below from our previous blog post some of the amazing weddings on the bottom of the post that we have had the honor to capture here in Charleston, SC or Hilton Head island, SC. Just click on the related links and enjoy;