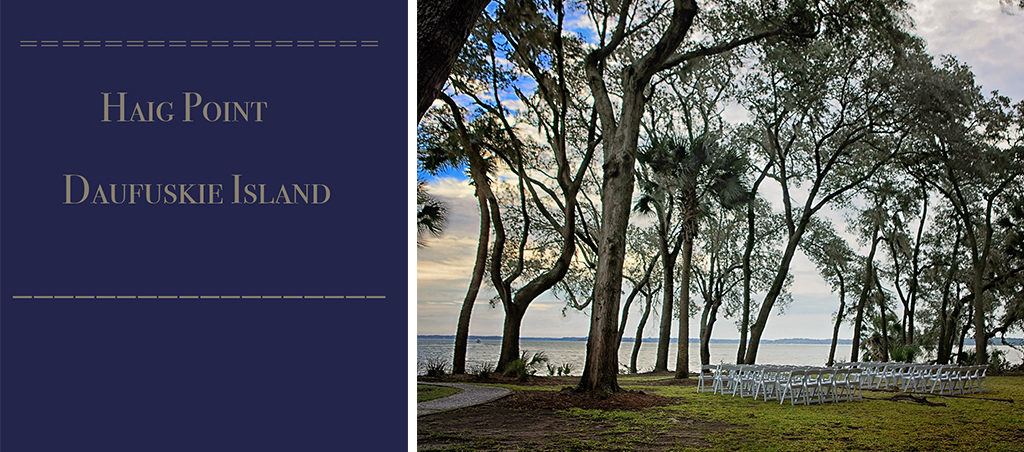 Haig Point Daufuskie Island
A Low Country Destination Wedding on Daufuskie Island
Haig Point, a private club and community located on Daufuskie Island off the coast of South Carolina, is a gem of the Sea Islands. Located between Hilton Head Island, South Carolina and Savannah, Georgia, Haig Point is only accessible by private ferry departing from Hilton Head Island. All residents and their guest make their way around this majestic community by electric powered golf carts. With first-class amenities and recreation, multiple historic points of interest and unparalleled water views, Haig Point is an ideal location to host your most special day. Haig Point has 1100 picturesque unspoiled acres and is bordered by the Atlantic Ocean, Calibogue Sound and Cooper River. Our ceremony and reception locations give you the opportunity experience breathtaking sunsets under the shade of ancient live oaks trees without the din of motor traffic. It's a world-renowned location for your once in a lifetime moment. Leave the mainland behind and welcome your guests to our serene island community!
Wedding At Haig Point Daufuskie Island, SC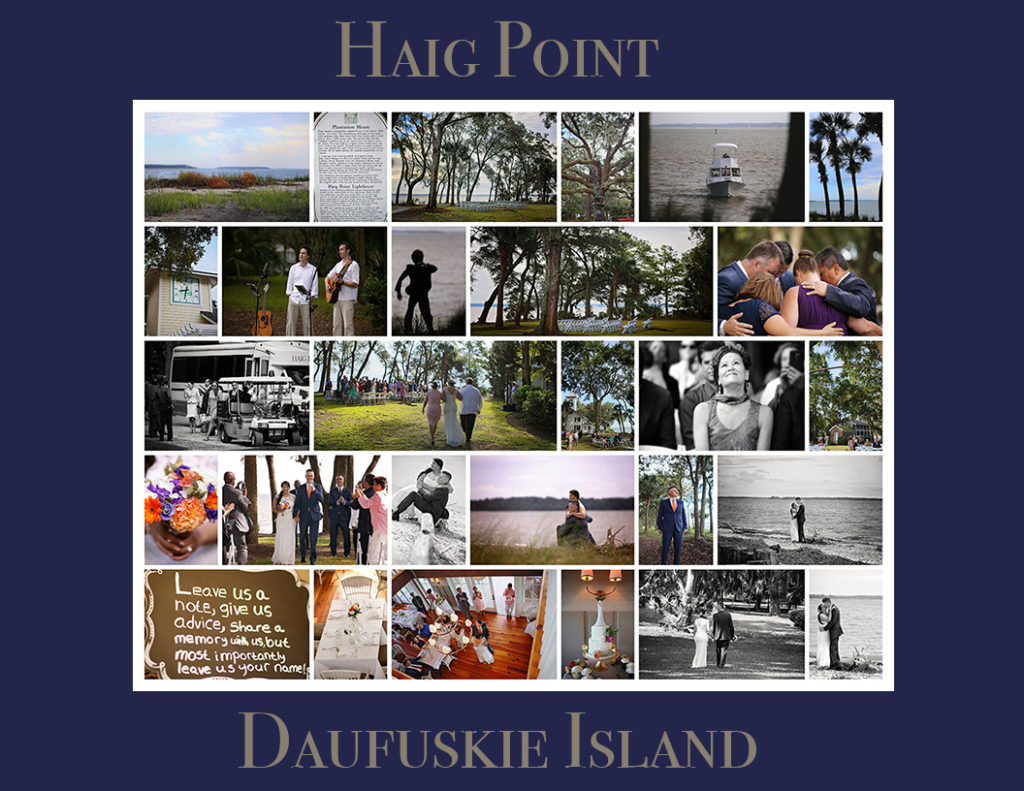 LEARN MORE
View more weddings from this venue Haig Point Daufuskie Island
ABOUT THE PHOTOGRAPHER & CINEMATIC VIDEOGRAPHER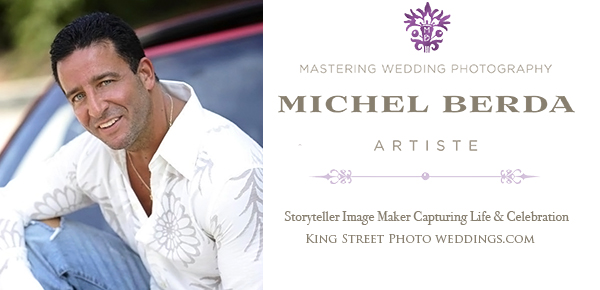 King Street Photo Weddings is a team of wedding photographers and cinematic videographers serving SC and beyond. We specialize in fine art, unobtrusive, timeless, perfectly captured both wedding images and videography. Are you planning a wedding? Click here to view our photography wedding portfolio, and here for our cinematic wedding portfolio or contact us here for availability and investment. Happy wedding planning!
To see these beautiful venues and our photography & videography click on the header post above, then you will see below from our previous blog post some of the amazing weddings on the bottom of the post that we have had the honor to capture at Haig Point Daufuskie Island, SC. Just click on the related links and enjoy;