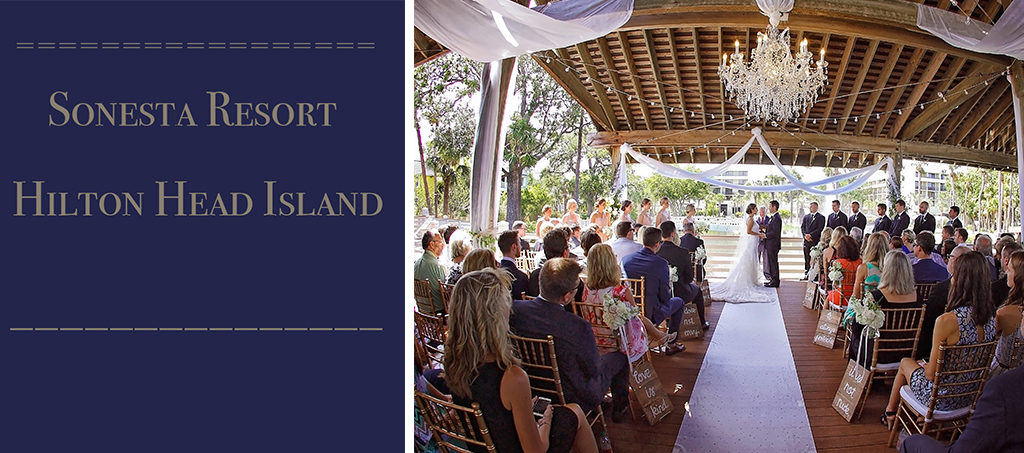 Sonesta Resort Hilton Head Island, SC
Take advantage of the natural beauty of Hilton Head Island and plan your "I do" day at Sonesta Resort Hilton Head Island. The picturesque courtyard leading to the ocean and Atlantic beaches offers you and your guests a true Low Country island experience among Hilton Head wedding venues. The Oceanfront Beach Pavilion, our most popular wedding venue, provides 7,000 square feet of space nestled between our lush grounds and the pristine South Carolina coastline and features remote-controlled dropdowns with heating elements for year round comfort. Our location in Shipyard Plantation grants us exclusive access to the Shipyard Beach Club, a facility with an oceanfront deck and gazebo that boasts a panoramic view of the Atlantic as well as indoor space with a plantation-style breezeway, perfect for 35-100 guests. The Santee Ballroom is the most flexible of all our venues Elegantly decorated, it features 10,000 square feet of function space and can be adjusted to accommodate events of 25 to 350 guests. Additional event space includes Heyward's Terrace, an open-air atmosphere perfect for intimate weddings or a cocktail hour with views of the tropical courtyard and lagoon area.
Whether you're dreaming of a casual beachfront wedding or an extravagant affair, you'll receive Sonesta's acclaimed Food is Art culinary experience, an on-site Certified Wedding Planner and highly skilled staff to coordinate your perfect day, beautiful bridal suites, and well-appointed guest accommodations sure to please your entire party. Allow our experienced Wedding Specialists to make your perfect day a reality. From start to finish, we'll assist you in creating an unforgettable weekend filled with joy, love, and memories.
Wedding AT Sonesta Resort Hilton Head Island, SC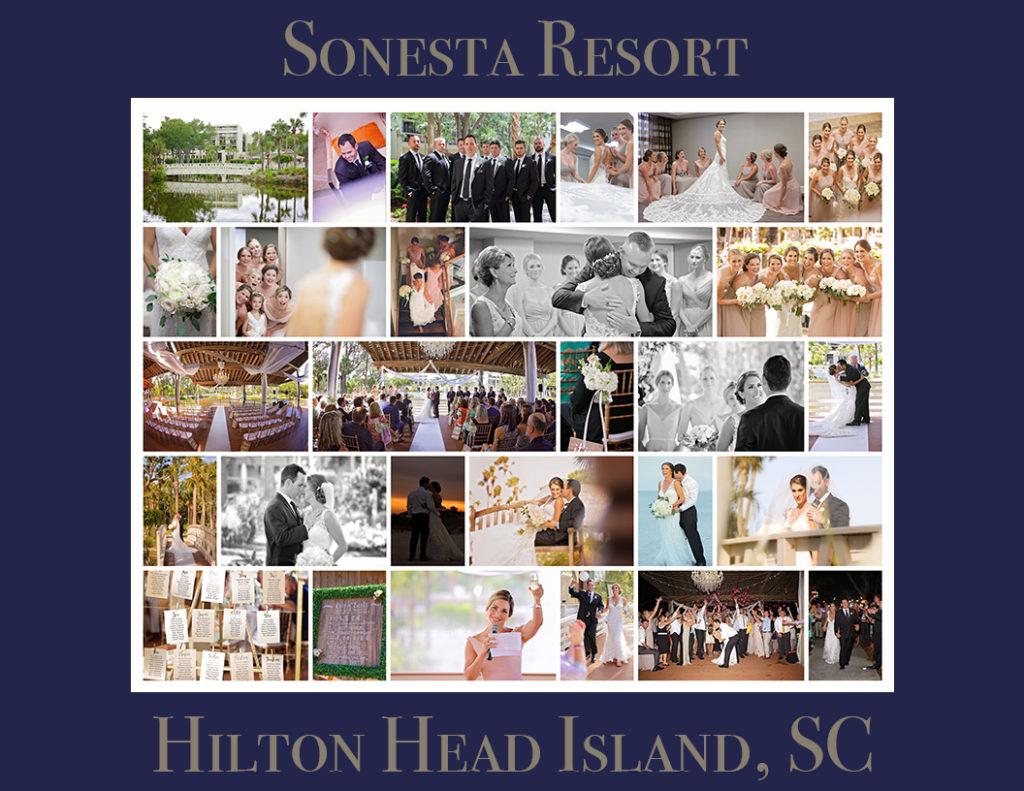 LEARN MORE
View more weddings from this venue Sonesta Resort Hilton Head Island, SC.
ABOUT THE PHOTOGRAPHER & CINEMATIC VIDEOGRAPHER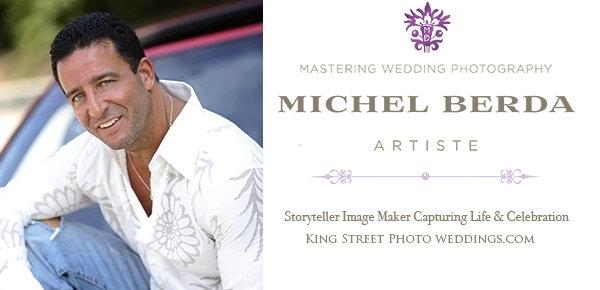 King Street Photo Weddings is a team of wedding photographers and cinematic videographers serving SC and beyond. We specialize in fine art, unobtrusive, timeless, perfectly captured both wedding images and videography. Are you planning a wedding? Click here to view our photography wedding portfolio, and here for our cinematic wedding portfolio or contact us here for availability and investment. Happy wedding planning!
To see these beautiful venues and our photography & videography click on the header post above, then you will see below from our previous blog post some of the amazing weddings on the bottom of the post that we have had the honor to capture at Sonesta Resort Hilton Head Island, SC. Just click on the related links and enjoy;