1) Your preparation photos. This first tip is key to having the best wedding. Be relaxed enjoy your day and DO NOT STRESS about any Faux Pas. That is why you hired wedding pros. There is much to be said for any wedding day preparation photos most of the time being predictable and few that are not. No matter the situation, I have seen it all by capturing almost 500 weddings. I must admit that since making this a part of my services, by providing an initial consultation with the assistance of the bride and groom by designing a wedding photos timeline, that in most cases many months before the wedding day, and generally speaking for most of my clients as made their day runs very smoothly by including flawless preparation photos.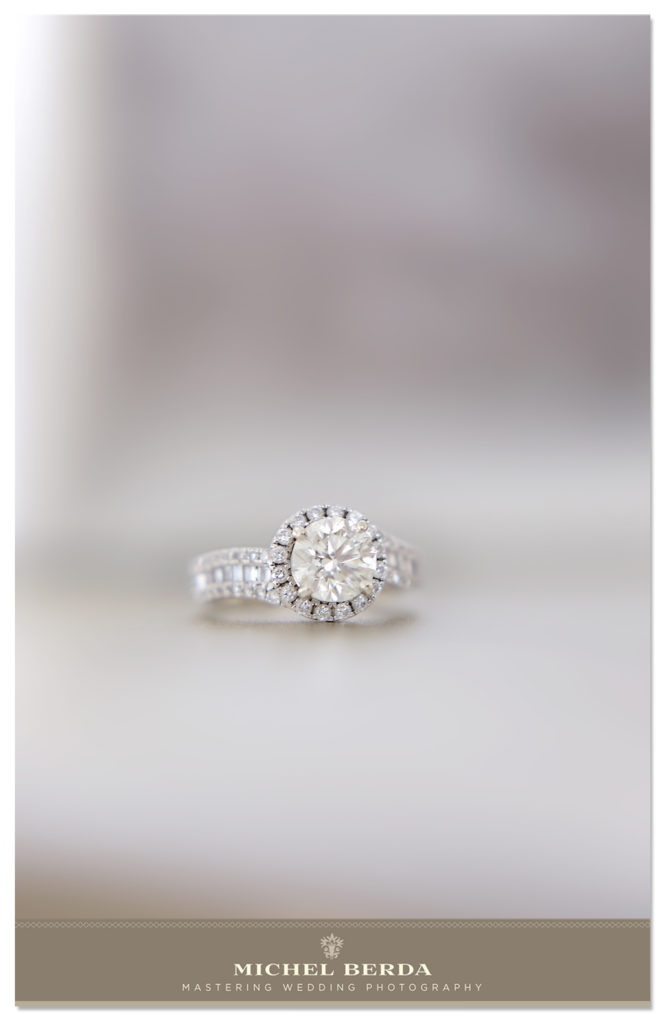 2) Provide your wedding photographer your Pinterest mood board. No, I do not mind having you ask if you can give me that, I love this, it is your wedding and it will allow me to learn more about what you like and what you need.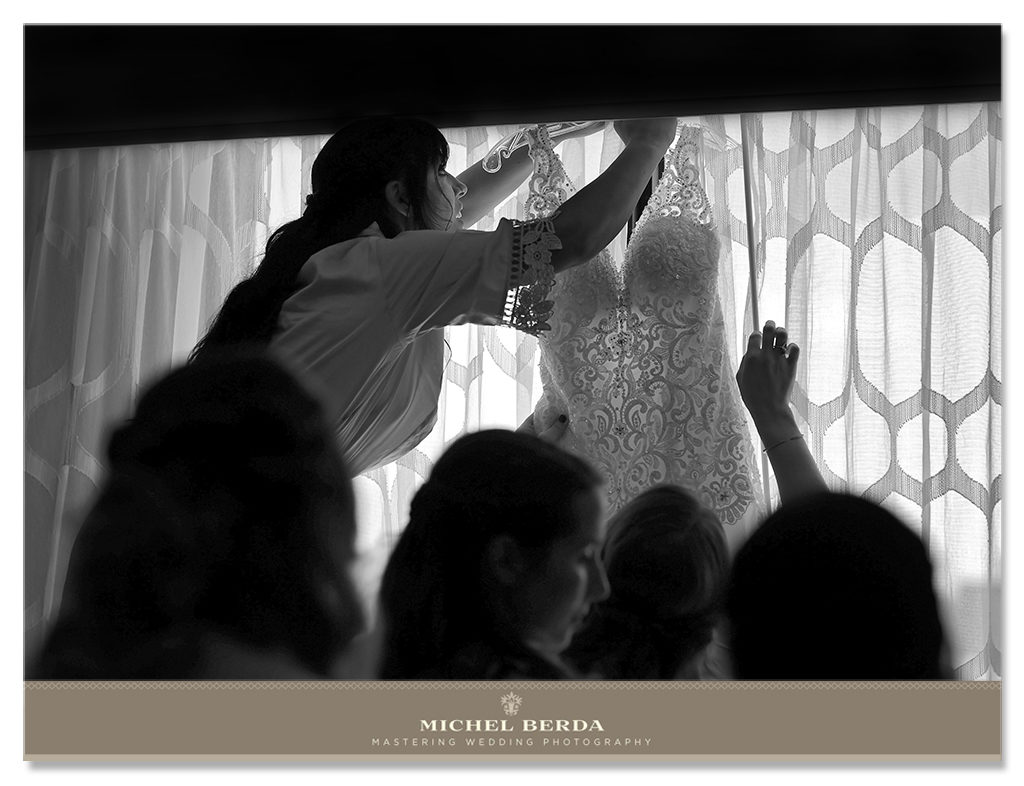 3) If you can do not tan with tan lines at least 1 month before the wedding. Yes, I am asking for the impossible. Lol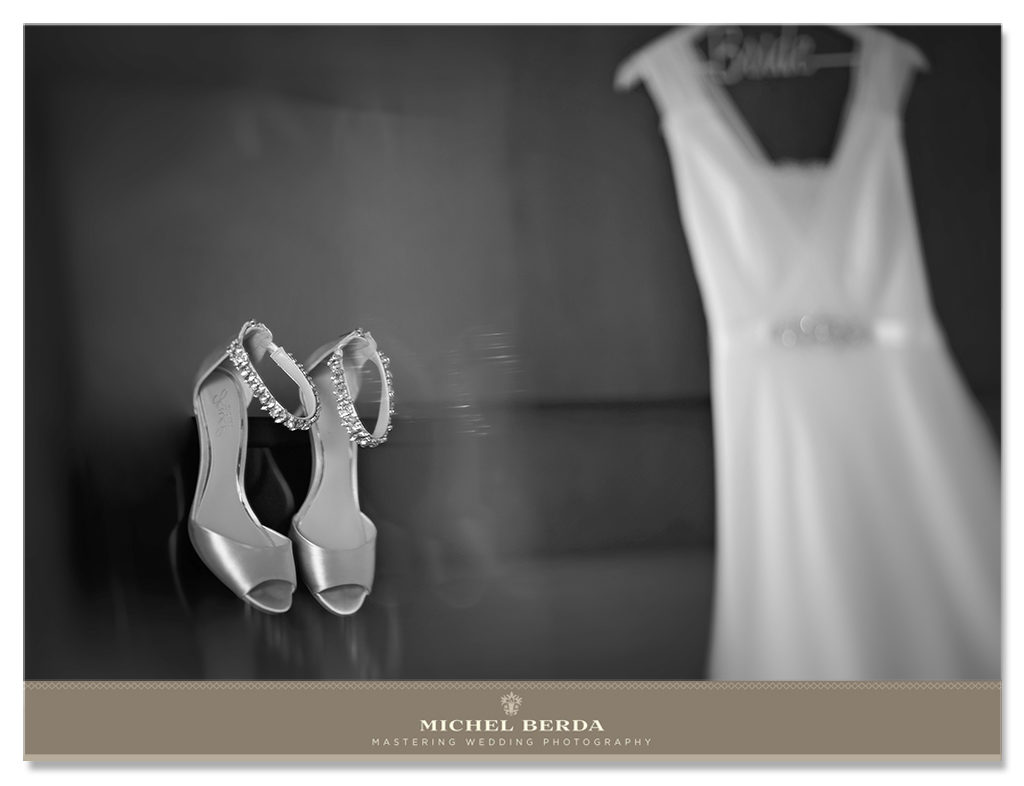 4) Make sure to follow the fantastic photography wedding timeline you already approved and completed many months before the wedding. Give that to your maid of honor & best man & coordinator if you choose one? Let them handle that task in making sure that it runs smoothly & that your family and grandma and are there if that is what you wanted in those pre-ready photos.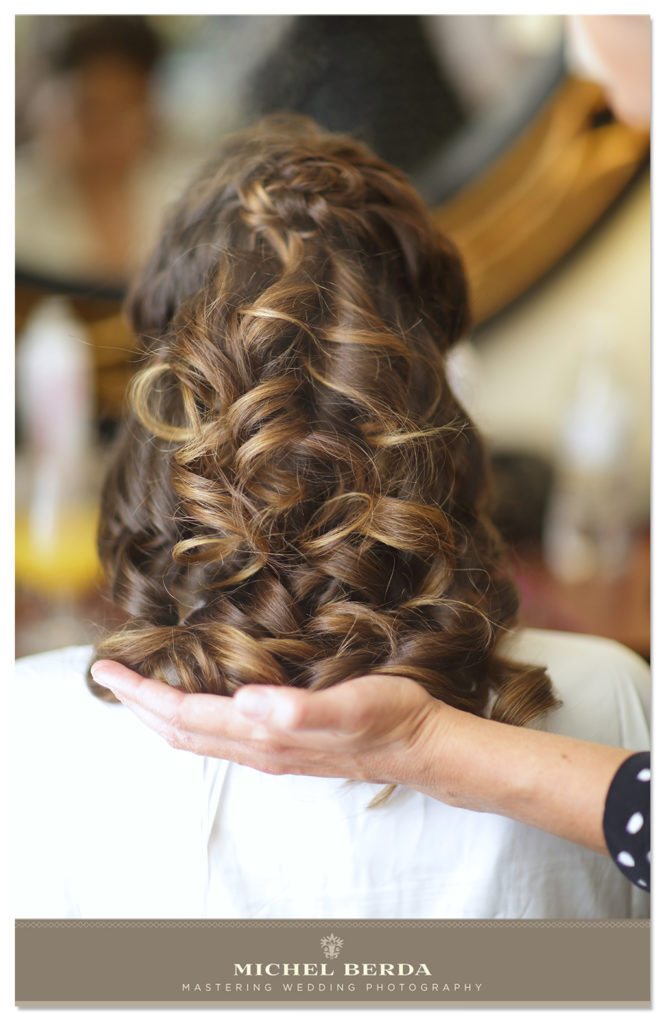 5) Clean the room for pre photos. I cannot tell you enough on how many times while everyone does not even think about this very important matter how your missing out and will be so disappointed if you do not assign a person for that task. No photoshop can erase 5 or 6 bags and many other things. LOL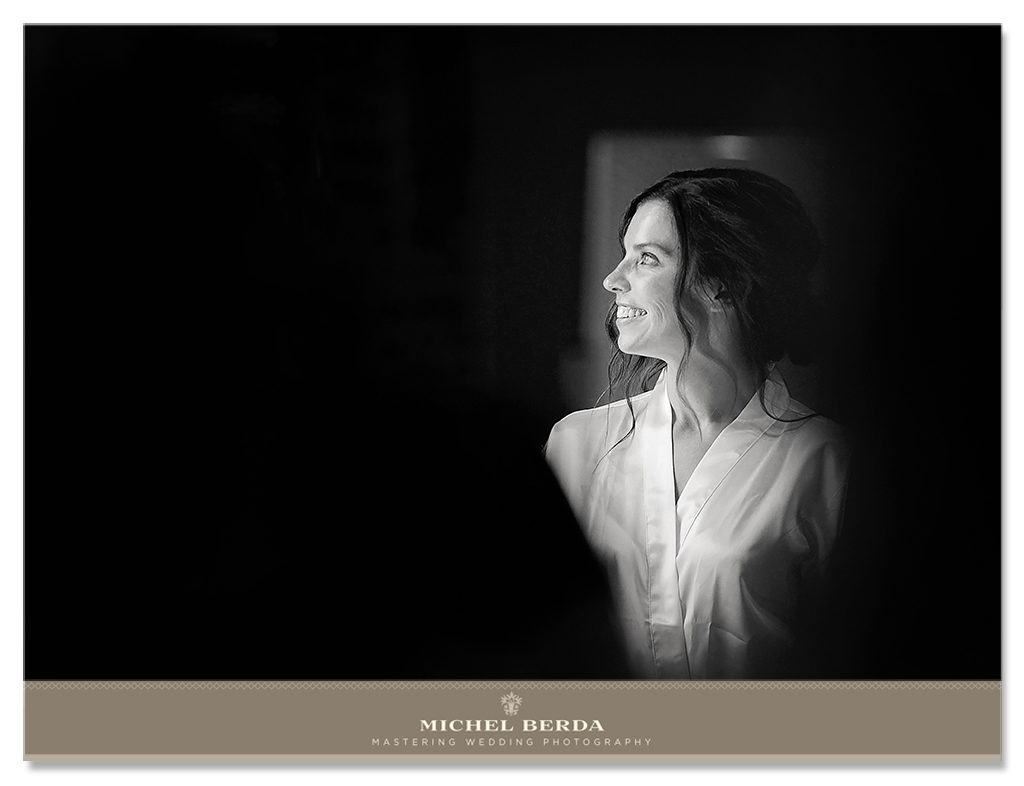 6) Always have your make up artist puts you as close to window light as possible whether it is side lighting or front lighting.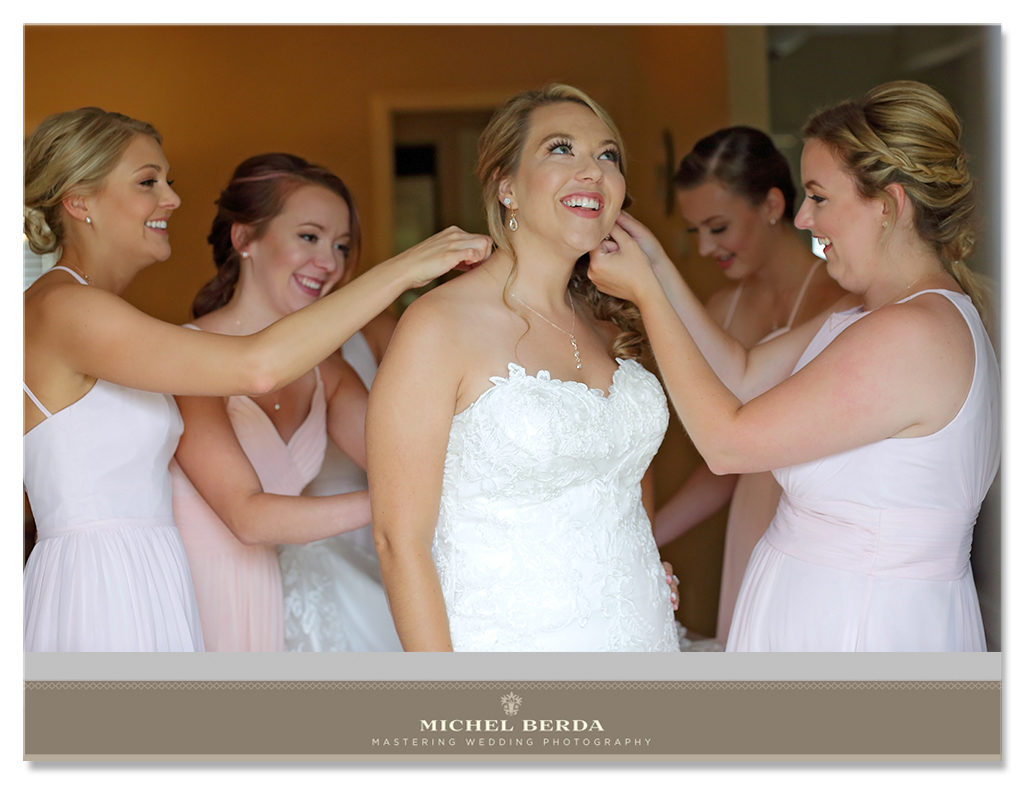 7) Try not wearing your hair down and if you do makes sure that one of the bridesmaids is aware that she will help with the photos because your face may be covered when you are turned away from the camera.
8) Always have your make up artist start with you first for photos and pre-bridal or pre boudoir photos always double the time for hair & makeup they will agree that buffer is good.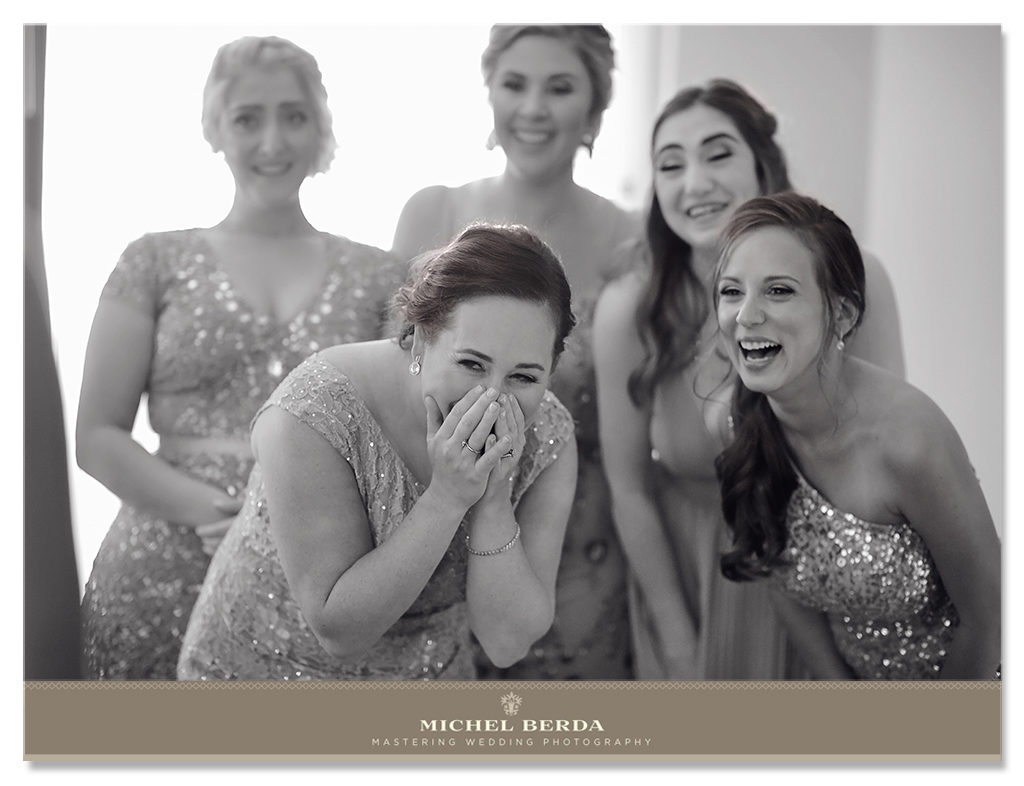 9) Make sure to get those unforgettable robes photos with your bridesmaids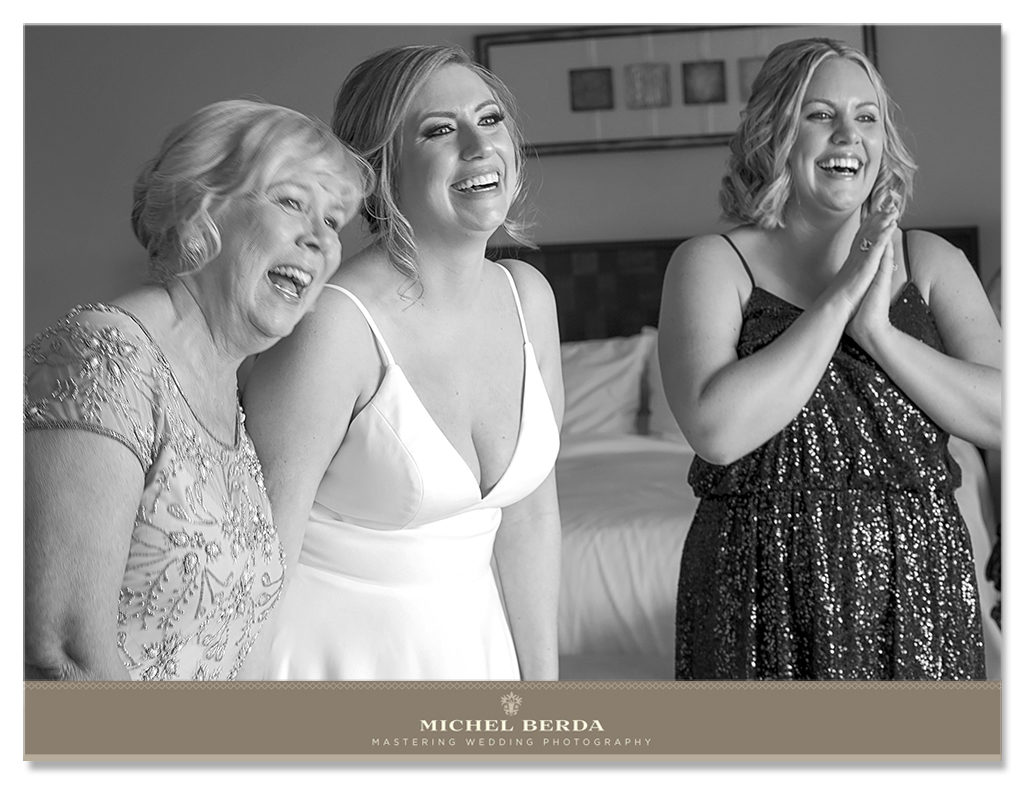 10) Always have two dedicated pre-ready bridesmaids help out the photographer as soon as he or she arrives to assist with the pre-ready photos engagement ring, shoes, dress, invitation, and anything else you think will look smashing including having them preset up the bridesmaid's dresses.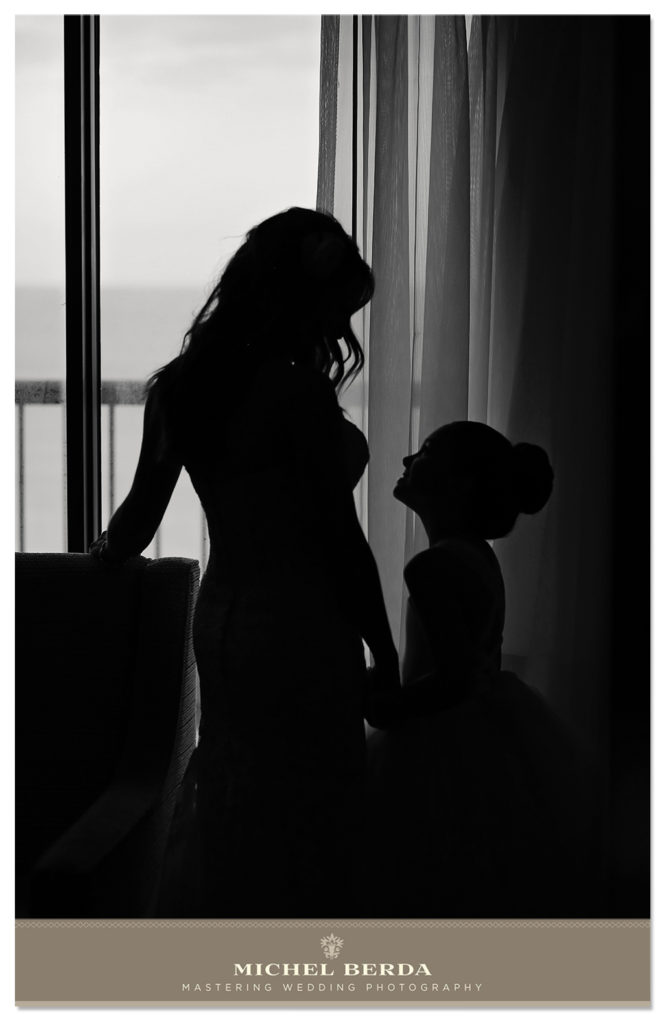 11) For pre photos allow 1 hr for the groom & 1.5 hours for the bride. Yes, about 15 to 18 minutes pre photos for the groom in the room and the rest outdoors. The groom is then spending time with his groomsmen in the room and is not allowed to leave his room until 30 minutes prior to the ceremony starts that is when he is needed and so are the groomsmen to usher the family and guest. For the bride, 30 minutes of amazing details photos, invitation, engagement ring, dress, shoes other details. Then if you have selected pre boudoir shoot first, dress, mom and daughter, bridesmaids, father seeing his daughter for the first time in her dress, outdoor photos with the family and bridesmaids, and few bridal portraits.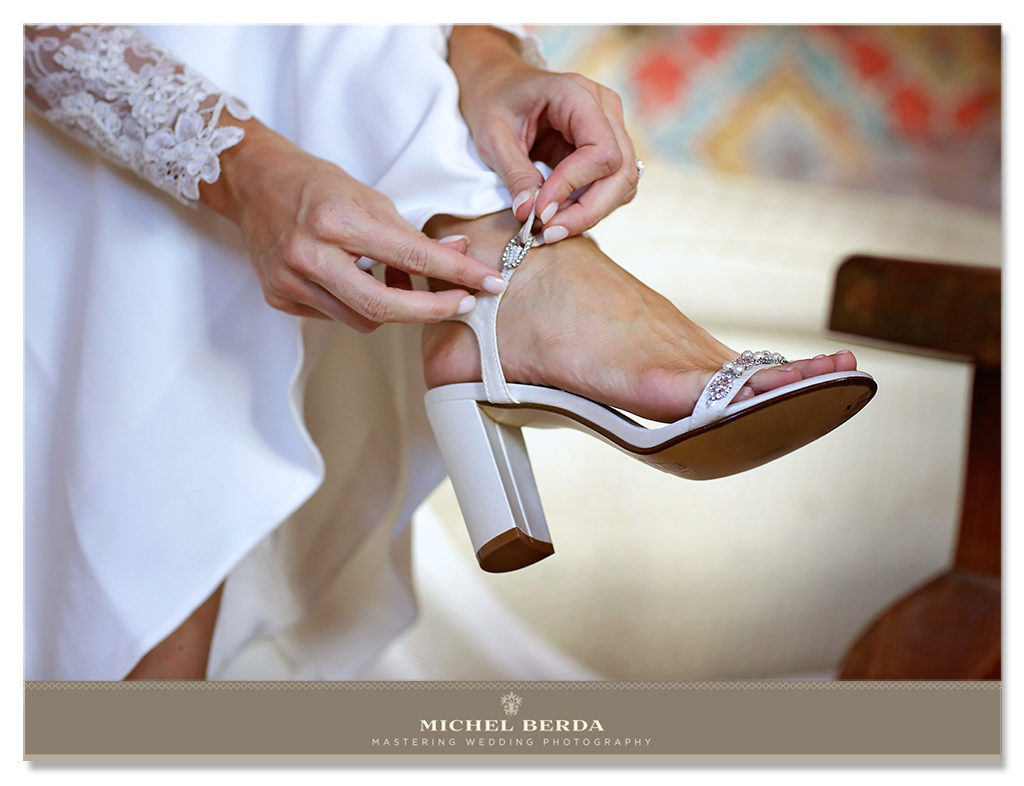 12) You may want to think about wearing sandals if your dress hides your feet to be comfortable and so that you do not have to walk on them in the grass if there are any. Again pre photos only.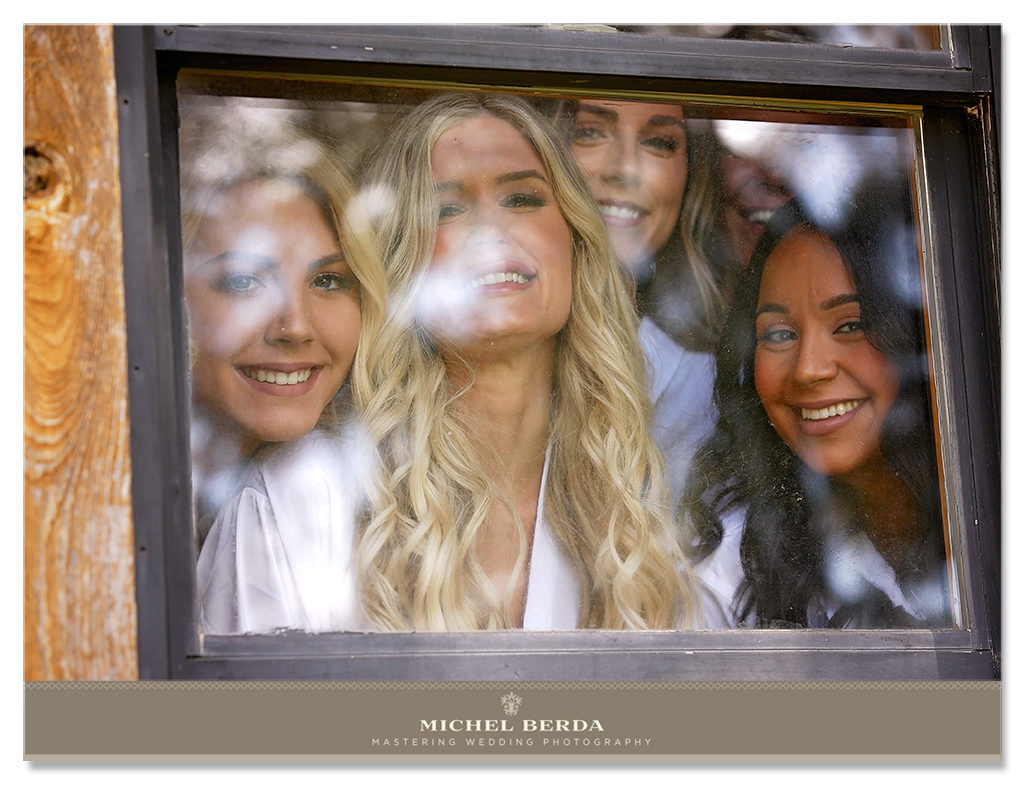 ABOUT THE PHOTOGRAPHERS & CINEMATIC VIDEOGRAPHERS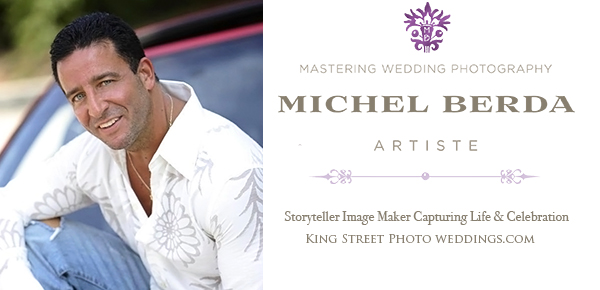 King Street Photo Weddings is a team of wedding photographers and cinematic videographers serving SC and beyond. We specialize in fine art, unobtrusive, timeless, perfectly captured both wedding images and videography. Are you planning a wedding? Click here to view our photography wedding portfolio, and here for our cinematic wedding portfolio or contact us here for availability and investment. Happy wedding planning!
To see more of our photography & videography click on the related featured blog posts below. Keep smiling & enjoy;