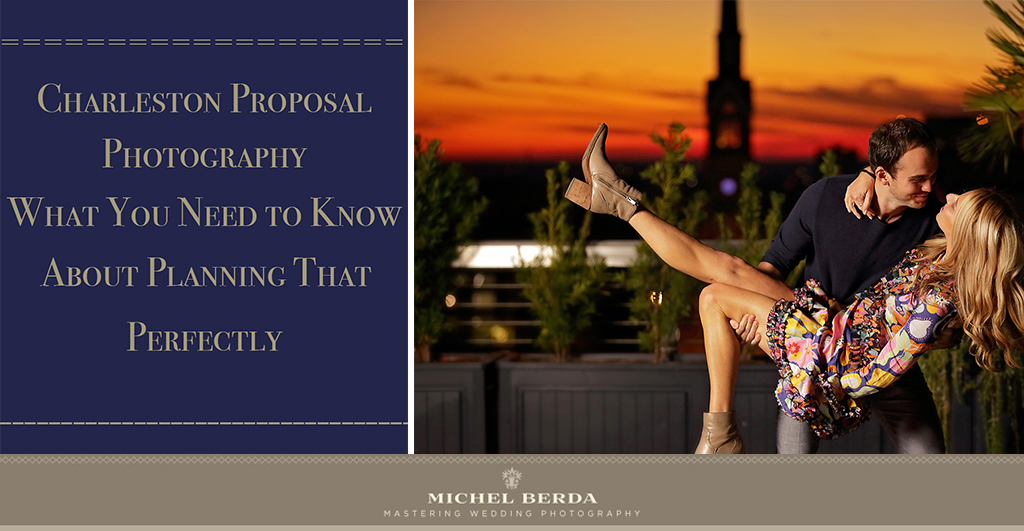 Are you about to propose? Congratulations! You've probably already begun the beginning stages of planning, you are feeling overwhelmed, will she will say yes or no am I doing it perfectly? Your adrenalin is running so high, however, I can help you by checking all the boxes in making this proposal seamless! Whether you are searching for that Charleston proposal photographer, location, hotels, the historic chapel, plantation, beach to maybe get down on one knee, let me reassure you that the opportunities for a proposal in Charleston, South Carolina are endless.
Once you discover the possibilities the perfect vibes you are searching for, this beloved historic city of Charleston will capture your heart and imagination just like it has done for many engaged couples.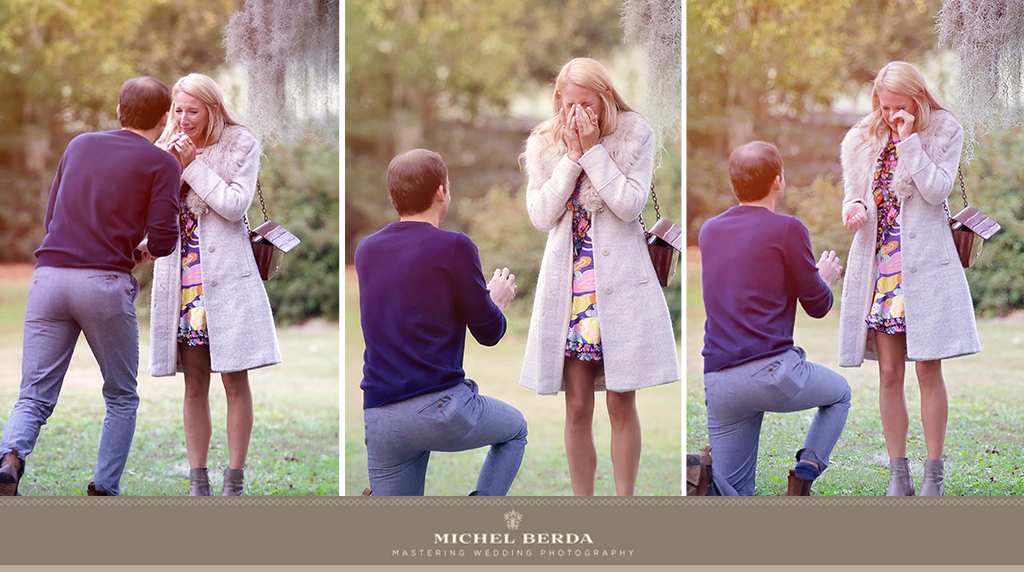 Here Are 6 Amazing Ideas For Your Charleston Proposal Inspiration
This is your bucket list to check…!
Charleston Hotels
Let us first start with Hotels. If you are looking more for a hotel inspiration you will find Hotel Bennett, The luxury of space, The king's club a private lounge. 179 spacious rooms suite. The Dewberry, a luxury hotel, offering old charm with a distinctive modern edge. Conde Nast Traveler gold list 2019 award hotel. These two are my favorites, and here is why. Both are different in their ways, with their furnishing and decorative elements that are on par and elegant. Hotel Bennett more of an artistic Italian concept while The Dewberry more of preservation, design with a collaboration of architects, designers, artists. Both have something so very special panoramic rooftop of our historic city that is breathless. If you ever dream of seeing the Charleston skyline and the steeples with stunning sunsets these two hotels are a must-have.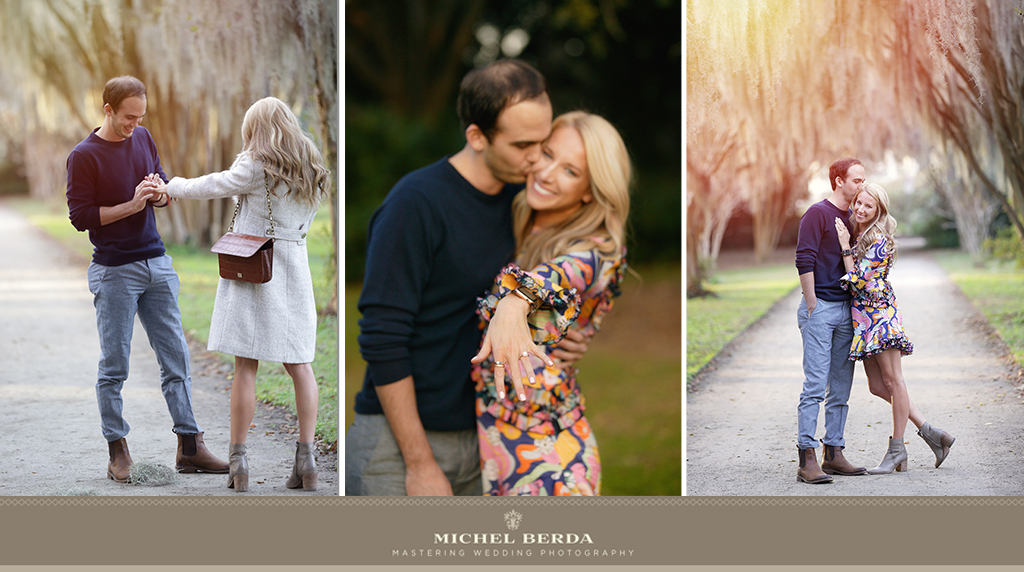 Charleston Parks;
If you are looking to capture it at a park then consider Hampton Park, the City of Charleston's largest park, which boasts the most extensive floral displays of any park in the city next to the citadel. Gosh, this place is the best, Spanish moss rows of trees, the bridge with ducks everywhere, benches just beautiful. Or Waterfront park, overlooking Charleston Harbor and the Cooper River, and more than 10 acres of room to roam, the famous pineapple fountain, and the historic benches and trees overlooking the city. romantic, engaging, serene, and perfectly picturesque overlooking our Holy City.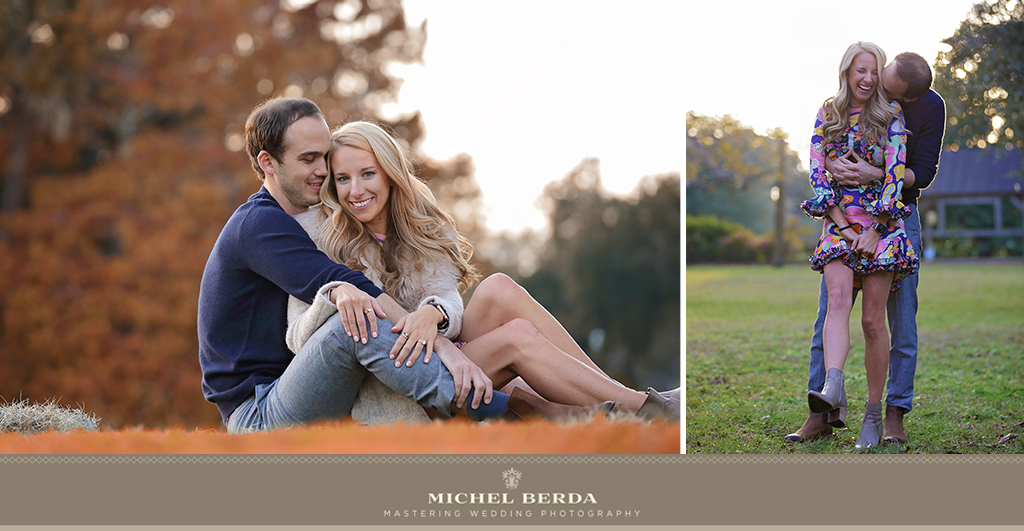 Charleston City
For our Holy City proposal photography, this is a must. Favorite streets like Church street, Meeting street, Hassell street, is where you will find these historic churches, homes, and beautiful landscaping, and the most gorgeous iron gates. Do not miss this golden opportunity.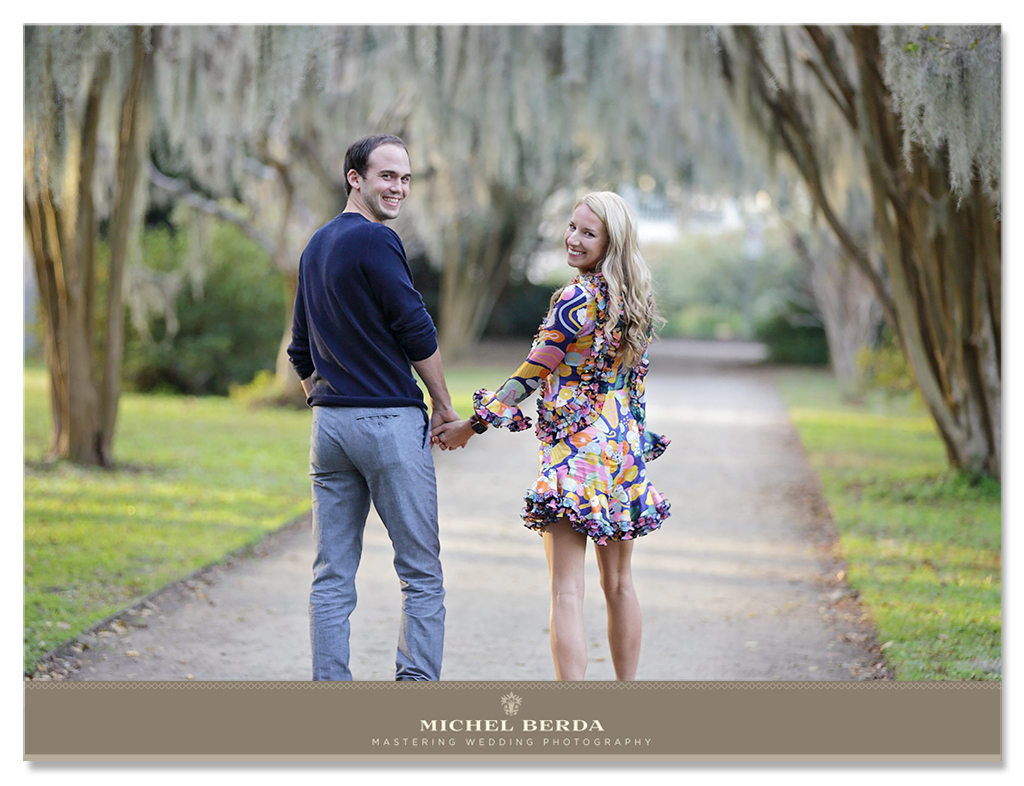 Charleston Plantations;
It's no secret that this historic city is home to some of the most stunning historic churches steeples some of which date back as far as the 16th century! you will find gorgeous homes, parks, hotels, the famous King Street shopping. Plantations are also popular for many reasons, including seemingly endless green space, plenty of privacy, and a picture-perfect setting. If you are searching for an incredible blend of elegance and Southern charm, then your first thought should be to focus on where you would like to propose. My fav plantations are Boone Hall Plantation founded in 1681 by John Boone. Massive oak trees arranged in two spaced rows the massive draped branches that meet overhead. Featuring Garden antique roses Butterfly Pavillion. Magnolia Plantation was selected as one of "America's Most Beautiful Gardens" (Travel + Leisure Magazine), Founded in 1676 by the Drayton family, this place is huge. Featuring home tours and attractions. America's gardens, which are formal and seek to control nature, Magnolia cooperates with nature to create a tranquil landscape, bridges, and camellias, daffodils, azaleas that bloom all year round. This place is tranquil and has endless possibilities for some amazing proposal photography truly a gem.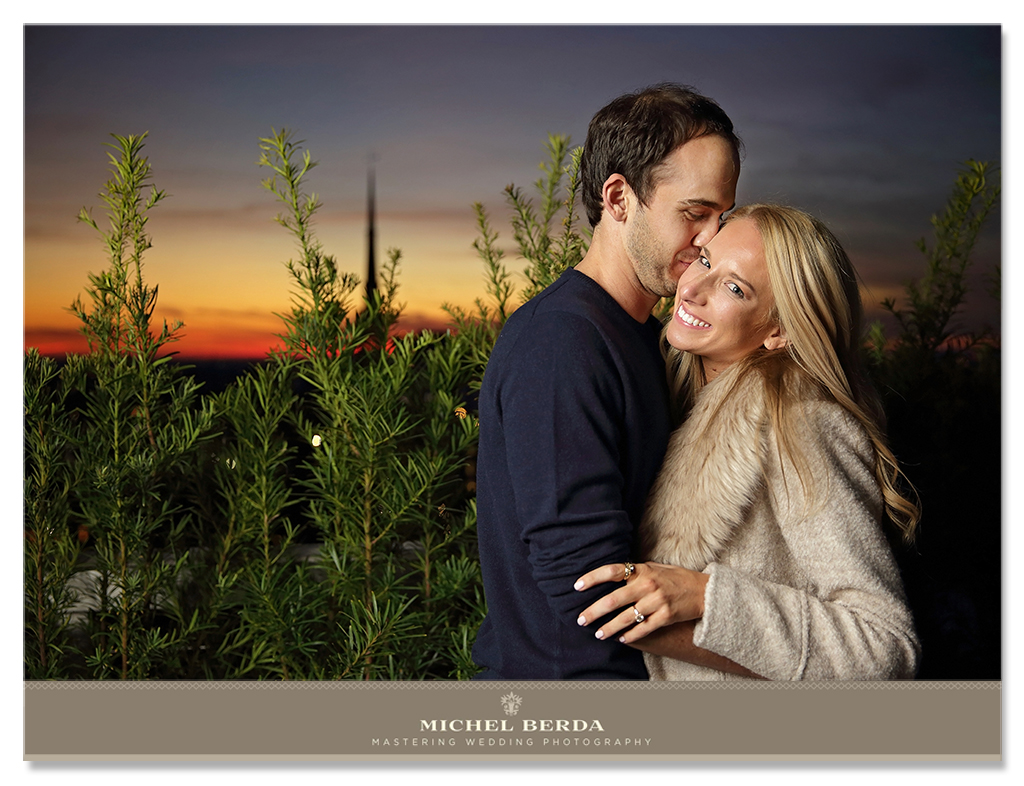 Charleston Beach Proposals
Proposal on the beach is a wonderful option.  Isle Of Palms, & Folly Beach are a must. Do your research in advance, and be mindful to check the ordinance and the crowd to make sure you pick that perfect spot. Because of the cool mornings and mild afternoons, early spring and fall are the most popular times for tourism on our beaches. However, if it happens to rain on your proposal, make sure you and your photographer have the perfect backup plan.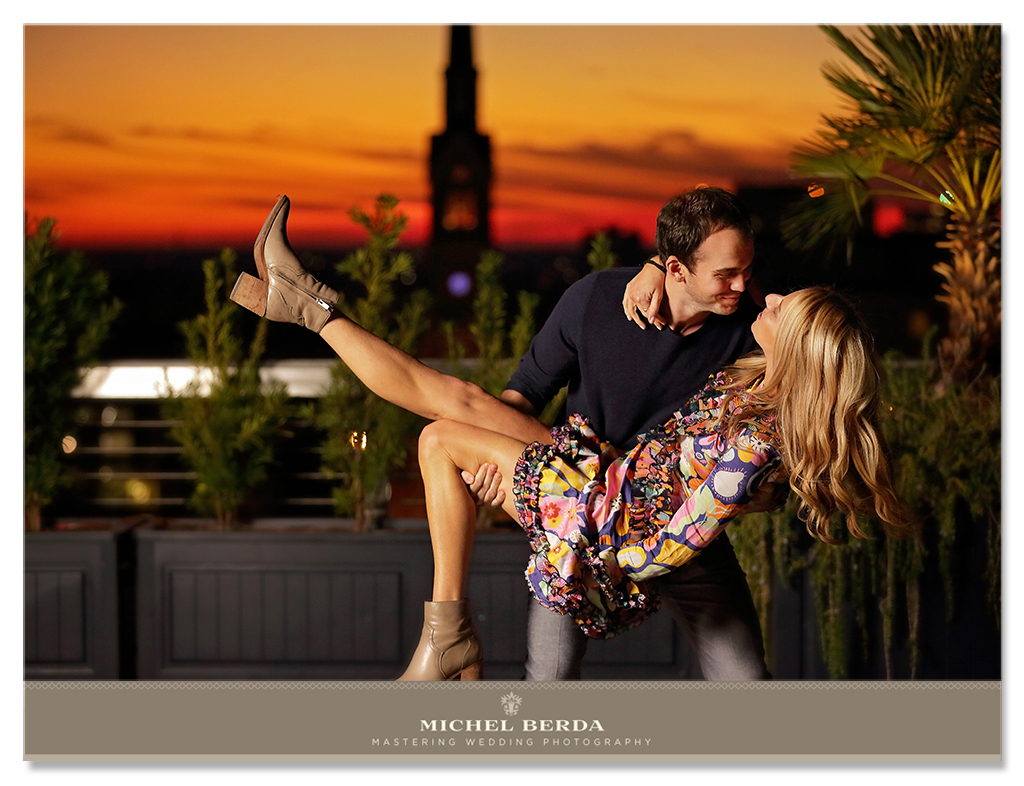 Proposal Photographers In Charleston.
Here, in Charleston, also known as The Holy City, you will find an overwhelming countless amount of proposal photographers. Finding the perfect proposal photographer can at times be very challenging. Quantity versus quality is worth your research for receiving the picturesque proposals that you are looking for.
Here is why;
1) You have to make sure you vibe with whom you choose.
2) Ask them what photography skills or knowledge does one has?
3) is the communication good? Does that photographer answer his or her phone or text promptly or immediately?
4) Did that photographer help you in any way? Such as location, time to capture this, how to communicate together prior and on that special day for it to be captured seamlessly and perfect.
5) Do you know what equipment one should bring? Do you want the photographer to be obvious or do you want that photographer to be hidden with the perfect long lens?
6) If you do propose during sunset, does that photographer have the right lighting for capturing sunset photos. This is so important. Not all photographers are created equal or bring the right equipment most rely on technology NOT the true photography skills. They think the lighter my gear is the more portable I am and the best part is I do not have to carry this heavy lighting, plus how do I balance the ambient light with my strobe? However, this is NOT right for you the client. You want a master at lighting and one that wants to do so by bringing that perfect lighting system. You truly want a professional. 
Do Your Due Diligence In Great Research
While you have a large selection of all of the above that offer plenty of variety for having your proposal in Charleston, South Carolina. Do your research, go with your gut feeling hire the best proposal photographer for you. Make sure you cross your T and dot your i for hiring the elopement photographer. You only have one chance and one time for it to be captured. You will be investing in your fiance and your future by preserving and receiving those beautiful proposal photography images. You deserve the best proposal photographer ever.
Congratulations, once again and thank you for taking your precious time to read this article. I hope I was some great inspiration and help to you? I can't wait to maybe have this honor to capture such a special moment and day. !
Remember to search and discover more from this blog for more tips on engagement photography, bridal portrait wedding photography, enjoy my King Street Photo Wedding website! I am so glad you dropped by..!
ABOUT THE PHOTOGRAPHERS & CINEMATIC VIDEOGRAPHERS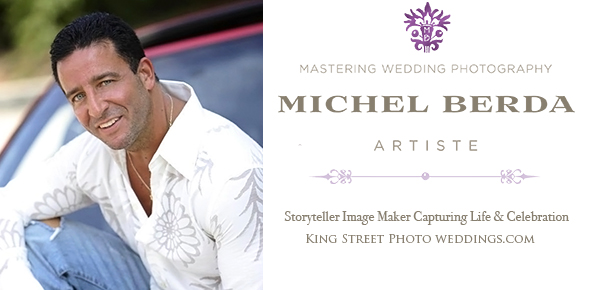 King Street Photo Weddings is a team of wedding photographers and cinematic videographers serving SC and beyond. We specialize in fine art, unobtrusive, timeless, perfectly captured both wedding images and videography. Are you planning a wedding? Click here to view our photography wedding portfolio, and here for our cinematic wedding portfolio or contact us here for availability and investment. Happy wedding planning!
To see more of our photography & videography click on the related featured blog posts below. Keep smiling & enjoy;