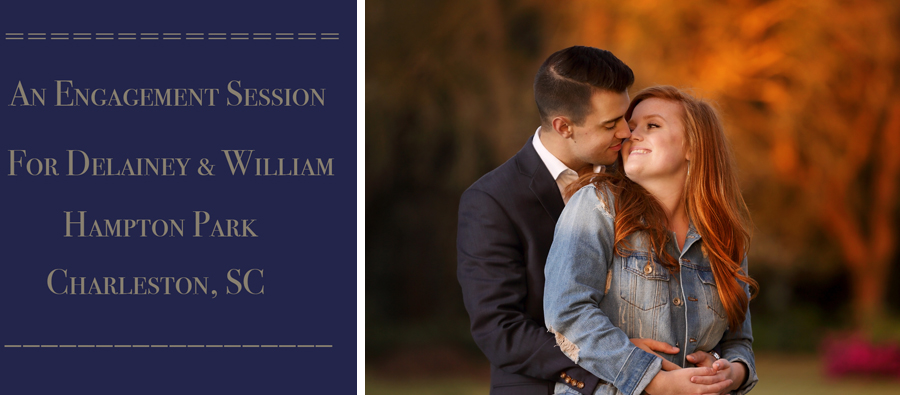 Today engagement session blog post for Delainey & William who are both from the same hometown and went to the same high school and began dating in 2012. We stayed together ever since and went off to different colleges (He went to the University of Maryland and I went to Towson University) so we had to navigate a bit of distance between us. After William graduated, he moved down to Charleston to begin his career as a Naval Officer in the Nuclear Training Program in Goose Creek! We got engaged last summer right before he moved and while I still live in Baltimore, I try to come visit as often as I can! When he is done with his training here, we are planning to have our wedding in December and are hoping to be sent over to Hawaii for a few years for his Sea Duty!
Unfortunately for this couple they had hired 2 photographers who canceled on them 2 hours prior to their engagement session. Can you believe that? I then received a phone call from William, on that Wednesday at about 4.30 p.m while he was scrambling and determined to not let his fiance down while he was searching on Google for engagement photographers. I quickly said yes and found out that Delainey had just gotten her hair done for this engagement session and that William was also military. How those photographers canceled on such sweet good looking, kind couple, I have no idea…!
When I met them at Hampton Park, Charleston, SC for their engagement session they NEVER stop smiling, you could tell they were super happy and had great chemistry and love for one another. We all know Hampton Park is filled with everything southern from blooming azaleas, to Spanish moss trees, to the incredible sunset setting. This DREAM engagement session went gracefully and the photos I created for them are fabulous, this love that is clearly inside and out for this beautiful couple will always be memories for them..! Thank you so much Delainey & William for the honor and huge privilege you both gave me. I am very grateful.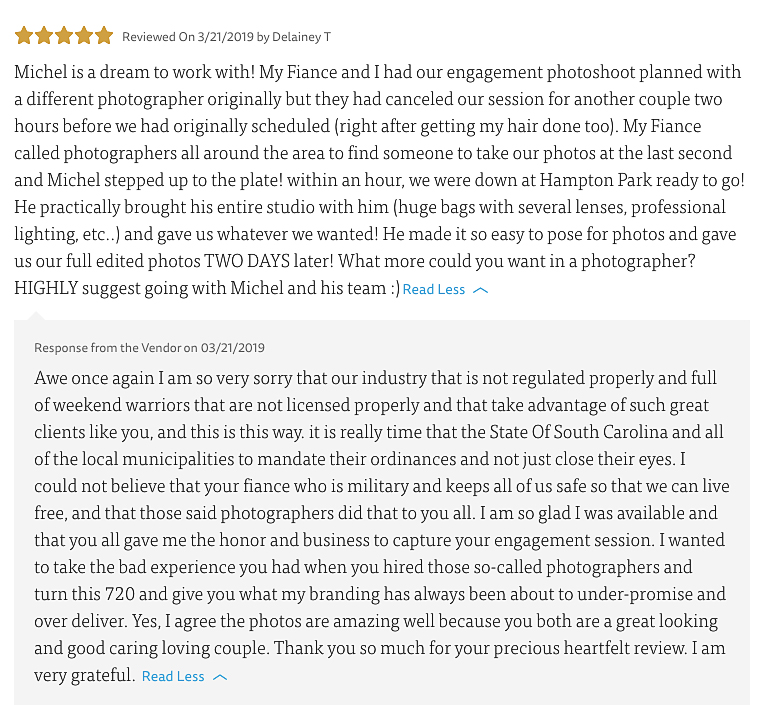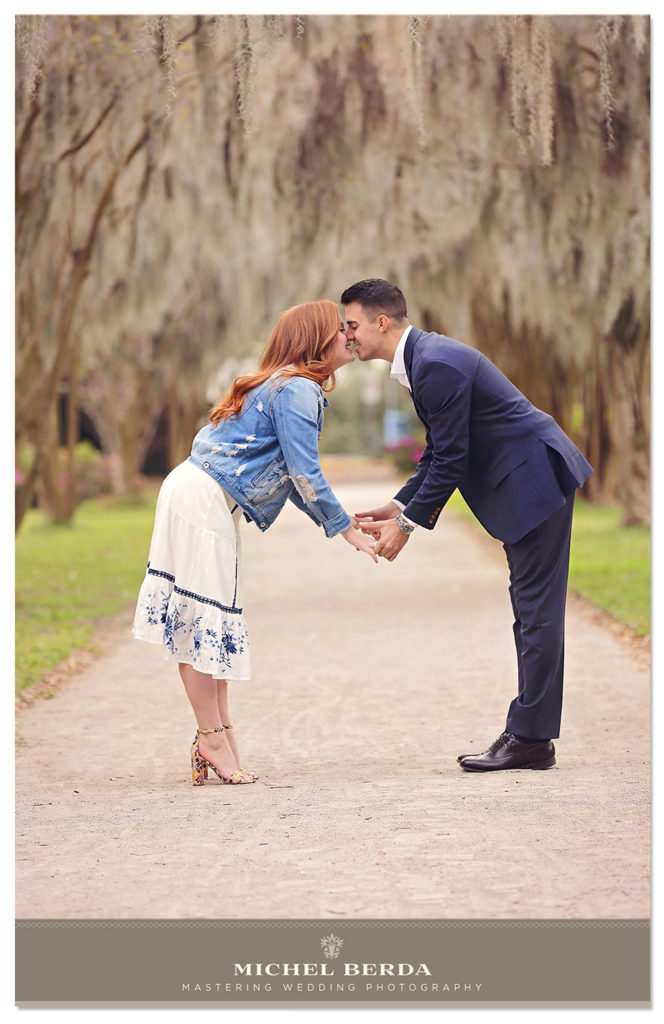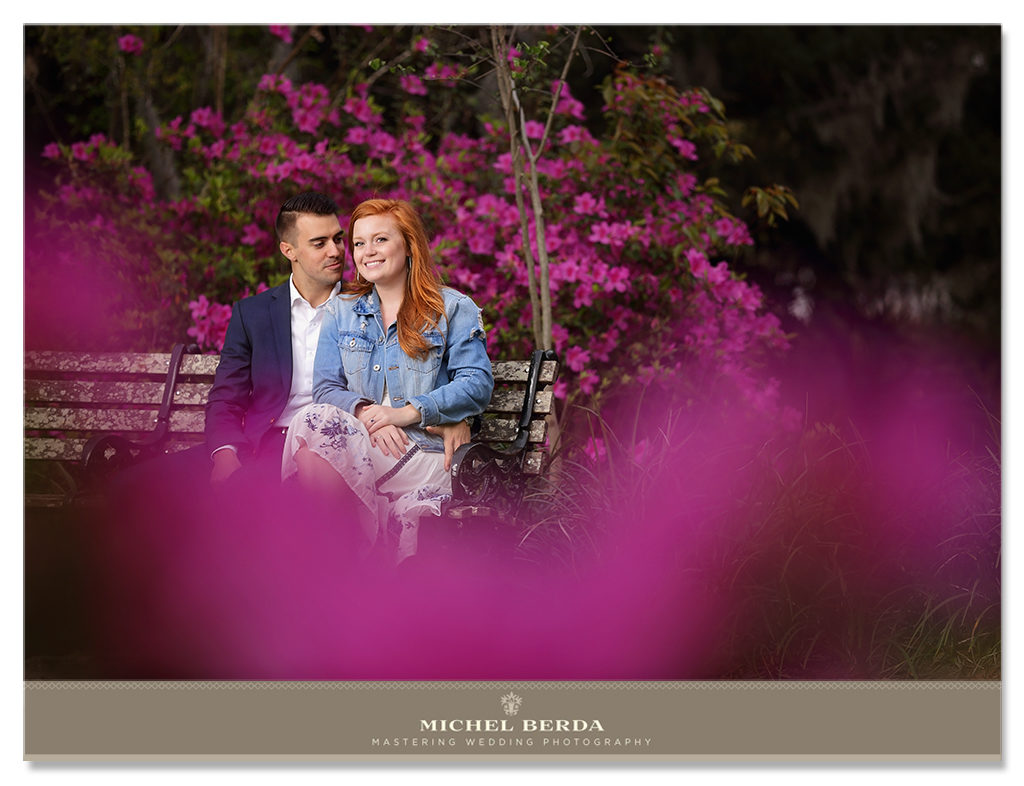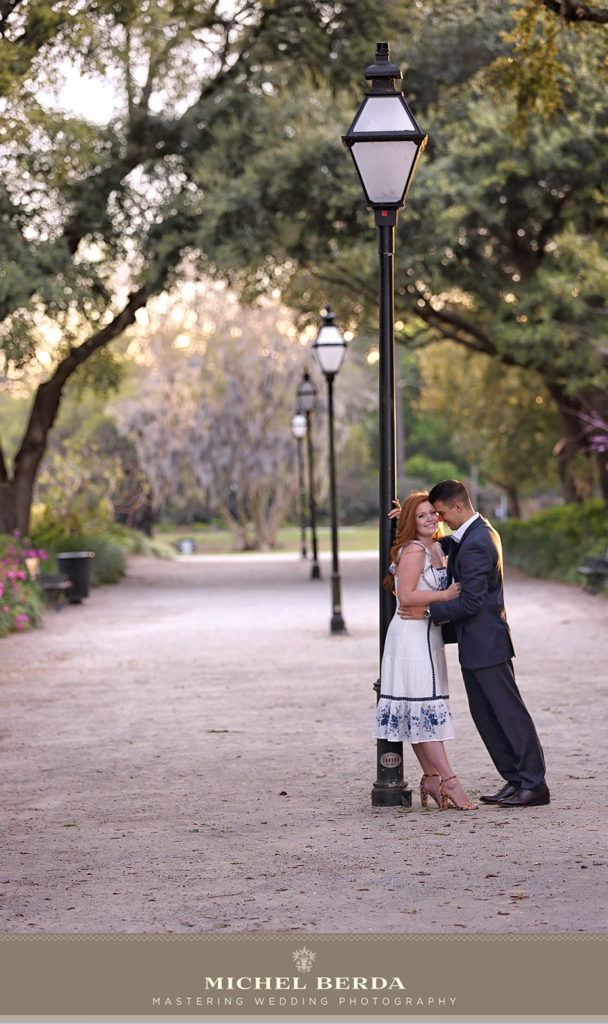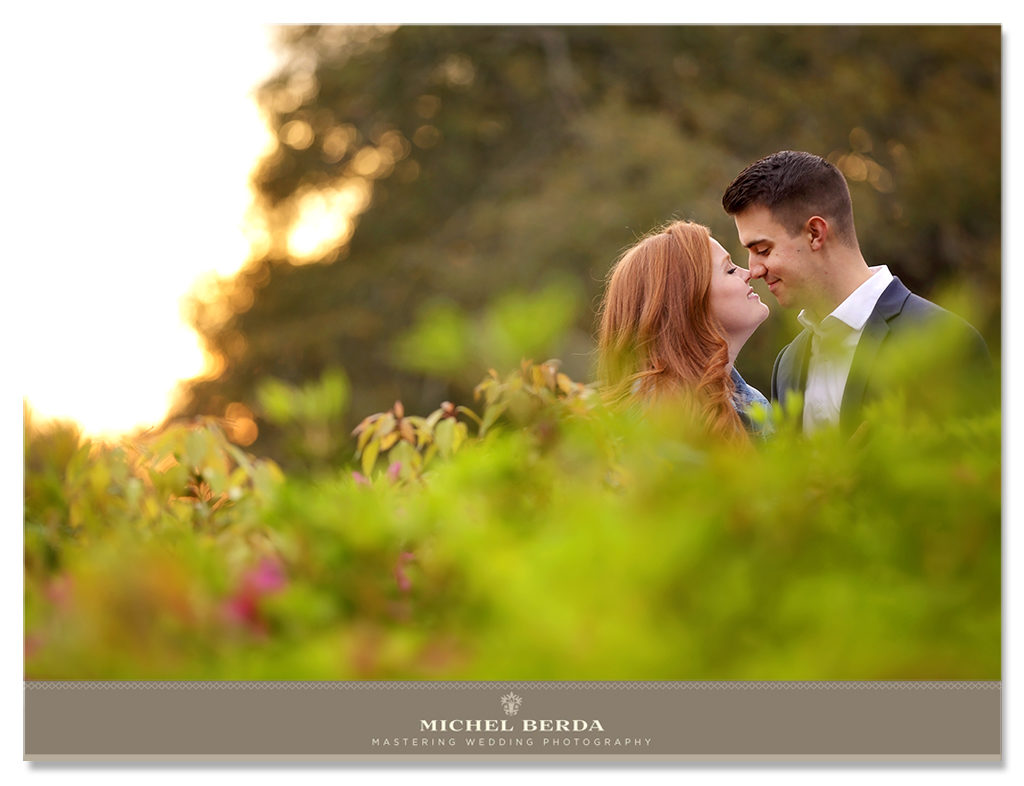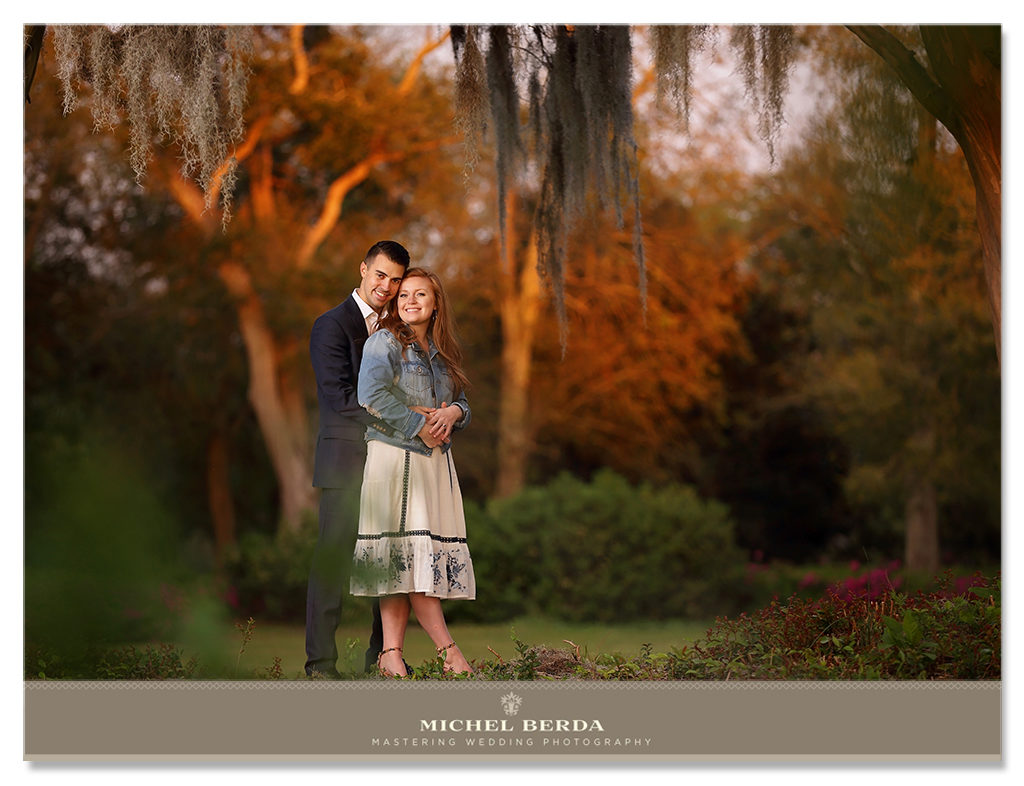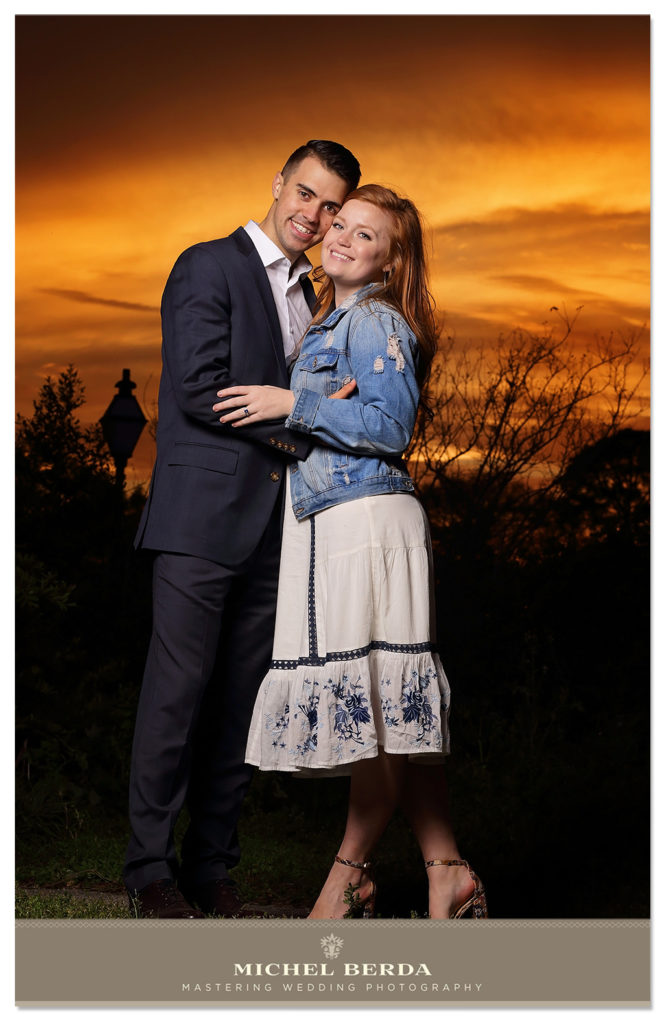 ABOUT THE PHOTOGRAPHERS & CINEMATIC VIDEOGRAPHERS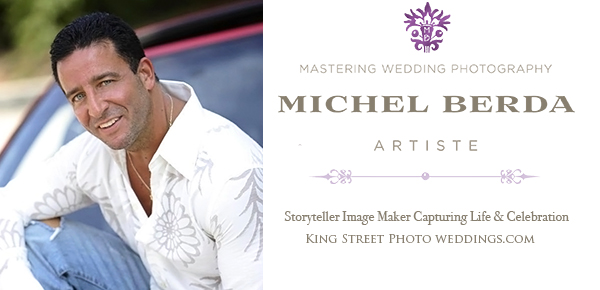 King Street Photo Weddings is a team of wedding photographers and cinematic videographers serving SC and beyond. We specialize in fine art, unobtrusive, timeless, perfectly captured both wedding images and videography. Are you planning a wedding? Click here to view our engagement photos and here to view our photography wedding portfolio, and here for our cinematic wedding portfolio or contact us here for availability and investment. Happy wedding planning!
To see more of our photography & videography click on the related featured blog posts below. Keep smiling & enjoy;