INFO & FAQ
I have designed this info, most commonly asked questions and answers for all of you. Being that I am a Charleston, SC wedding photographer, also quite frequently a wedding photographer in Hilton Head, South Carolina, including being a destination wedding photographer. Please feel free to contact me at your convenience with any other questions you may have, that are not on this page. I will be more than happy to answer them. Thank you.
Q: What is your wedding photography style?
My wedding images are a combination of artistic, photojournalism, and editorial. My style is to be respectful of everyone by being unobtrusive, assertive and document the moments as they happen naturally always by being in the right place, at the right time. This day is all about you, your family, and friends – and documenting this event is my honor. I promise to make sure that I capture it all, in a very storytelling compelling way. In doing so the best knowledge I have gained over the decade-plus of capturing weddings with the client's approval is by creating a photographic timeline for them in concert with how they wish their special day to flow.
Q: How long have you been a master wedding photographer?
This is a huge honor for me to answer proudly for 28 years! I have also been a photographer and lighting expert for more than almost twice that long, for 46 years.
Q: Are you familiar with multicultural wedding traditions from around the world, to include either Greek/Indian/Jewish or Asian wedding customs?
By religion, I am Catholic Jew and I respect and honor every faith and ethnicities. One of my many best assets is knowing the various traditions very well and capturing them all. From the Stefena Crowns, Kalamatiano, Zembekiko, Ketubah to the Chuppah, to the Mehendi, the Sangeet, and the Baraat, To the Tsao Chun Tea ceremony to the wedding dress/Qipao..
"The only source of knowledge is experience"
Albert Einstein
Q: On the wedding day, what do you wear, and how many cameras/lenses do you carry?
I am extremely respectful of your wedding day by wearing black on black. I have always looked at every wedding as the most important day ever, and I never take chances with any of my equipment on that day. For every wedding I carry three cameras with various lenses, strobes, extra batteries and a power pack, a white balance filter, cleaning wipes for the lenses, filters for light, and a custom-made jacket to carry it all. Let's just say that the total amount of weight is over 40 pounds of gear, and yes, everyone knows that I am very serious about my craft to capture your entire day perfectly. If you want to get a better idea you can view the photos of me that many family and friends capture on my
about me page
.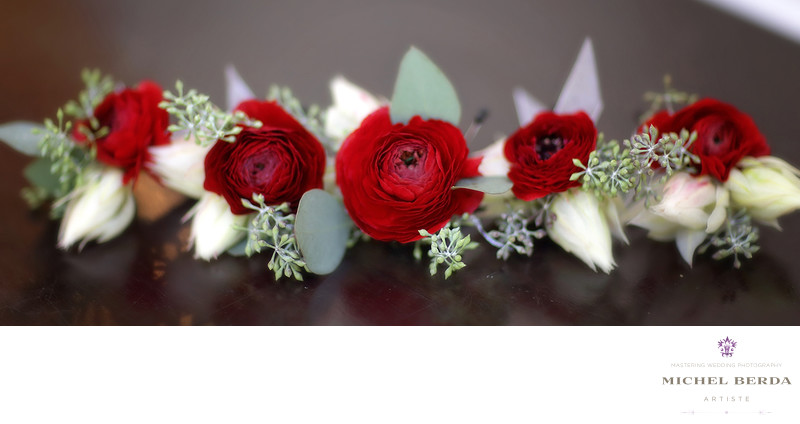 Q: How many wedding have you photographed in your 19 years?
I am very fortunate to say that I have photographed over 500 weddings.
Q: Because every wedding is so different, can we see a full wedding captured by you?
Yes, absolutely! This is one of the most important and best questions you can ask any wedding photographer and you should ask for a recent wedding where you can see the entire wedding from the beginning to the end. Another way to see my passion for the art is to visit my Featured Weddings (which you might have seen already) or my blog. On my blog, you'll see the most recent weddings that I have photographed both here in Charleston, and around the nation. This will give you a great feel & vision of how I capture weddings in any lighting situation & how I edit them to perfect wedding images. If you wish to see a full wedding, please feel free to give me a call, or send me an email.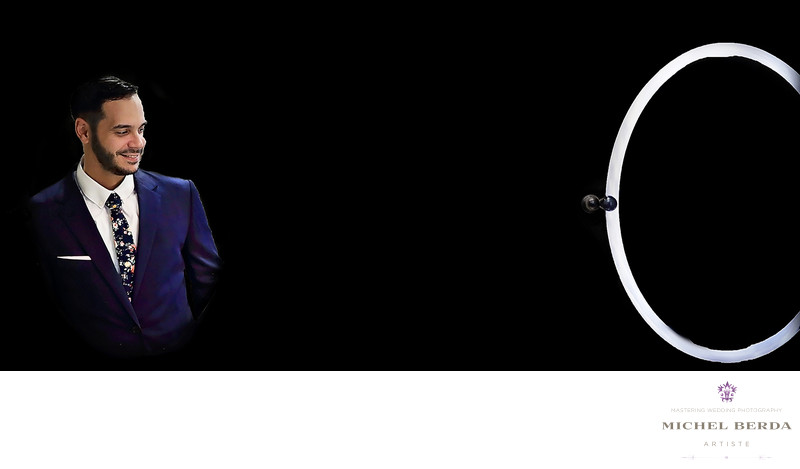 Pricing
Q: How much do you charge for Coverage & Travel?
For most locations here in South Carolina, I don't charge anything at all. If you would like me to cover the rehearsal the night before, and the rehearsal is more than 50 miles from Charleston, then yes, I would ask kindly if you could provide me with a hotel room. But for 99% of the South Carolina locations, there is no additional fee. Every destination wedding is always negotiated and agreed before the wedding to assure that this is not a huge extra cost for your day.
Q: What will my investment be for my Wedding Day?
Great question. I have designed a detailed brochure that includes seven unique packages from which to choose, including the addition of associate wedding photographers (if desired). Please feel free to contact me to discuss specifics. Thank you!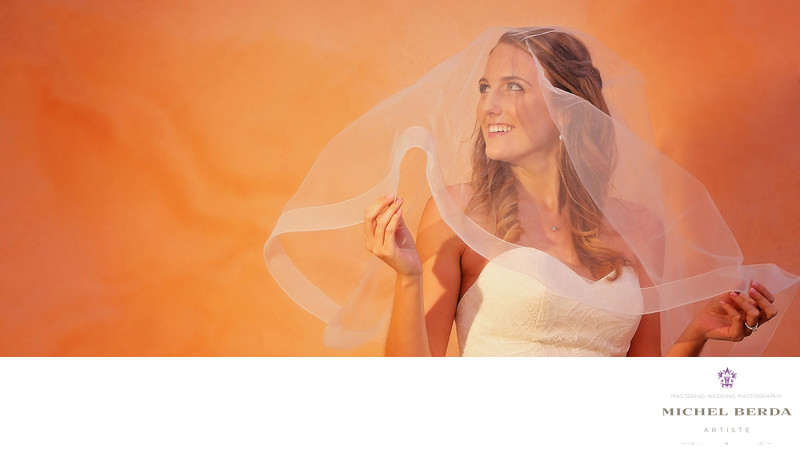 Images & Albums
Q: Do you offer a second shooter, and is it necessary?
Second shooters can be good, however, quite often, it feels like a bit too much paparazzi. That said, I have photographed hundreds of weddings with second shooters. I typically ask the client if they would like to include one and, if they do, I gladly arrange for a colleague to join me. For roughly 80% of my weddings, I photograph them by myself and yes, I am a type "A" personality, attending to every detail, and drawing on my experience and knowledge. To me, every wedding is more about quality and less about quantity.
Q: Can we give you a shot list?
Yes, absolutely. If you wish, please send a shot list along. I will go through the list, in detail, before your wedding day and incorporate your shots in the Wedding Day Photographic Timeline. But please don't feel like you must create one – remember, I have photographed over 500 weddings and have a wealth of experience about which shots are key and which moments to capture.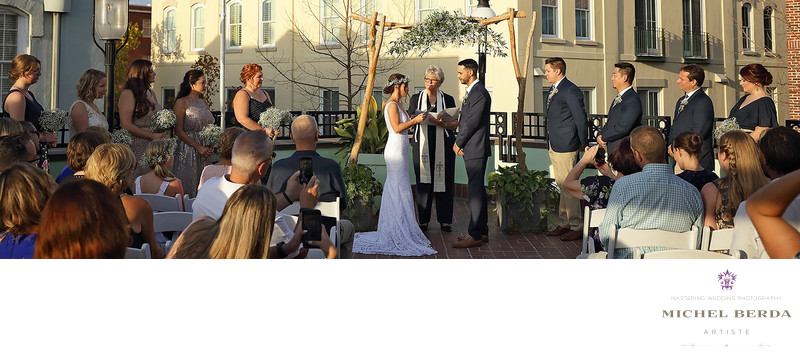 Q: As an artist reviewing the wedding images, do you master edit all of your weddings for every client?
After taking the entire set of wedding photographs, I delete very few images and then (because I use three cameras) sync the wedding images in chronological order – as a storytelling wedding photographer should! Next, I master editing the images to mimic the final images that I post to both my website and blog.
Q: How long will it take for us to view the images from our Magical Day? (recognizing, of course, that it takes time to edit and post online)
I have done this for many years and my clients love the fact that I am meticulous about the final result. I want to spend a minimum of 25 hours on most weddings, to deliver a top-quality product, in a storytelling format. My clients allow me to take from four to six weeks to create the perfect wedding day images. Once I have completed this process, you will receive an email with a link that takes you directly to your images, to view for the first time! And this same link can be sent to family and friends, for them to view the images and, if desired, order prints directly from us (we will deliver the photographs directly to their door). And, from what our clients tell us, you may receive an email from family and friends, saying that we did a highly professional job and that they received the prints in a timely fashion.
Q: Do we get the high resolution digital images file? What size are those files?
I adhere to the U.S. copyright law which explains that, since the wedding photographer owns the rights to the images there must be a specific agreement in place to release those images. Business photographers understand this law and make certain that to get their clients the proper digital image files, they include a Printing & Digital File Release Document (I provide this to my clients because when they receive the digital files and order prints, they will need to have this document in hand). In terms of the images themselves, I will provide you with the entire digital image files, in high resolution, with each file varying from 12MB to 66.5MB, allowing for enlargements to 24"x36" & up in sizes..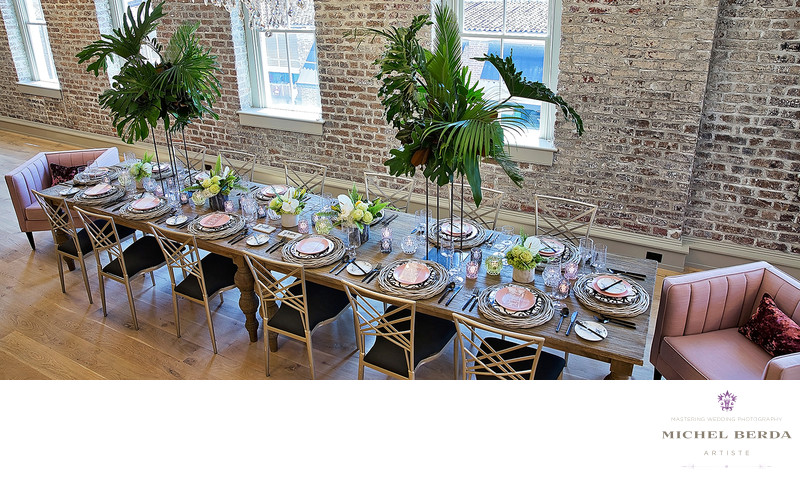 Q: What do your Collections include? Can you also customize the album?
All of the Collections include complimentary engagement or bridal portrait (some collections include rehearsal dinner coverage) plus master editing of your entire wedding, high-resolution digital files, a printing rights release document, and all the photos posted online for friends and family to review (and order prints, if they wish). And yes, the best part is your wedding album. Given that it is your most precious tangible property, I will custom design it with you, so that you can look back and share it with everyone, for generations to come.
Q: How do we begin the album design process, and how soon after the wedding will we receive it?
After you have received the images from me (as I mentioned, that generally takes from four to six weeks), then you can send me the images that you would like in your album. Because I want to design it perfectly, it does take time – generally from three to four weeks. I will send you the design and you are welcome to make revisions, as you like. From there, once you approve the full album, it will take four weeks for your Wedding Album to be printed and bound, and sent to you!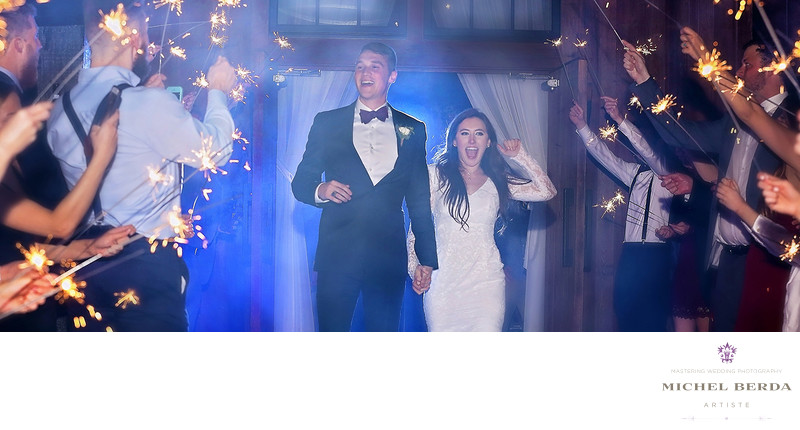 Wedding Business
Q: Are you a registered business?
Yes, similar to any other business, a wedding photographer must be registered both with the State of South Carolina (Retail License) and the federal government (a federal ID #). It's important for you as a client to know that, when you hire a wedding photographer, you are dealing with a legitimate business. I'm happy to provide this information to you (Retail License, and federal ID#) upon request. Also, one more important factor (and seldom asked) has to do with business licenses for each jurisdiction/county in the Charleston, SC area (please see the next question).
Q: What are the mandatory licensing ordinance for the various jurisdictions/municipalities counties of Charleston, SC?
There are four jurisdictions within Charleston, SC: City of Isle of Palms, City of Charleston, Town of Mount Pleasant and North Charleston. The ordinance requires that you must have an up-to-date business license for each area, and yes, Isle of Palms even requires it for beach weddings! It is important that you make sure you receive a copy of that license from the wedding photographer, given that most of the venues (e.g., churches, synagogues) will ask you for it, prior to the wedding. Plus, you never know who might be enforcing the ordinance, especially on a wedding day!
Q: Do you also have a business license for Hilton Head, SC?
Yes. It is mandatory for a wedding photographer to have a business license with them at all times.
Q: Do you charge South Carolina sales tax? What are the tangible property regulations?
I file my State of South Carolina taxes on the 20th of every month and I am required to charge sales tax. Sales tax in Charleston County, SC is 9.0%. HOWEVER, the law for South Carolina is that if you purchase a Collection, and in that Collection, you are receiving the tangible property (such as the digital files and/or the album), and those items are shipped to you out of state, then that is considered to be NO sales tax and that you are responsible to pay that tax in your state.
Q: Do you have business Liability Insurance?
Business liability insurance is a must for a wedding photographer, and yes, I have a policy. It is rare, of course, that the policy is ever needed, but it is in your best interest to know that you're covered, just in case. For instance, what if something happens to that photographer – what if the flash drops on a friend or family member, or what if the wire that charges the battery causes a fire. There is a good deal of complexity involved in such a policy, and its coverage, but yes, every wedding photographer needs to have it in place. And yes, mine covers every venue, church, or synagogue where I photograph, and it will be sent to each venue via email (and I'll cc you on the email).
Q: What can I do to book your services?
Well, first, thank you for this huge honor. And you can simply send an email to kingstphoto1@bellsouth.net and I will send you a contractual email agreement requesting some basic information to put into the contract. Once I hear back from you I will send along a six-pages contract via email. Very simple.
Q: Should I make the payment to your name?
NO, that would be a huge mistake on your part, or for you to do that with any photographer. My company's registered name is Fashion Works, LLC and that is who the check is payable to (the contract will include my company name). And on the deposit check, please include your name ("_______ Wedding") and the date of the wedding. It's always good to have a record of this.
Q: How long before my wedding should we book you?
As you probably know, Charleston, SC is the second-largest destination wedding in the country and there is an average of 30 to 40 weddings that take place almost every weekend. That means that, on many occasions, we often receive 3 to 4 requests for the same day. Because of that, I book most of my weddings well in advance. If you are proactive and want to be secure (and concentrate your energy on other elements of the wedding), I would always recommend booking a photographer between 12 to 16 months before the wedding (please note that I do not pencil clients in and, as you know, there is no guarantee that your date will be open, no matter how early you get in touch). A deposit for a specific Collection and a signed contract will reserve your date. Please contact me for availability – thank you!
Q: Can you recommend other vendors?
Absolutely! I have worked with some really amazing wedding vendors and I would be more than happy to share that information with you.
Q: Are there any additional fees or hidden fees after the wedding?
NO, I believe that your experience with me will be exceptional. There will never be any other fees once the contract is signed and agreed upon. That is my commitment to you, as client satisfaction is our highest priority. I look forward to working with you!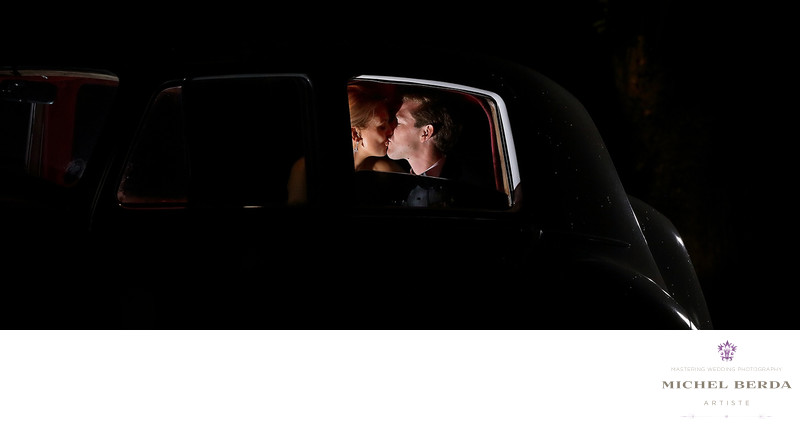 Let's Connect