Charleston Wedding Photographer
Reviews

We at King Street Photo Weddings
are very proud and grateful for our incredible reviews.
We are the recipient of:


The Couple's Choice Award


2015 · 2016 · 2017 . 2020
for our impeccable service to all wedding couples
with now 124 amazing reviews
by the leading wedding industry on Wedding Wire.
We have also earned reviews on: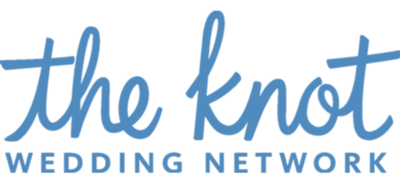 and many others.
All of this (only) by the help of our very caring, genuine, fantastic wedding clients testimonials and by sticking to the core of our branding, this has brought us to where we are so lucky to be at today, by being the most decorated reviewed wedding photographers in Charleston, SC with now more than 396 + reviews across every platform of the internet.
We are also so very proud and honored of our newest biggest accomplishment in this wedding industry by receiving more than 100 amazing reviews on WeddingWire and earning The Black Badge Award, that speaks volume about our wedding photography services.
(please read below)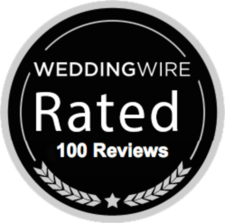 King Street Photo Weddings Receives the Elite WeddingWire Rated™ Black Badge For Commitment To Providing Quality and Impeccable Service, And Amazing Wedding Photography.
Charleston, SC – July 8, 2016 –
WeddingWire, the nation's leading online wedding marketplace, is pleased to announce that King Street Photo Weddings has reached the prestigious WeddingWire Rated™ Black Level, by earning more than 100 wedding reviews for Wedding Photography in Charleston, SC.
The esteemed WeddingWire Rated™ program recognizes wedding professionals who have received positive newlywed reviews about their business on WeddingWire. Since receiving over 100 wedding reviews, King Street Photo Weddings is now placed at the elite Rated™ Black Level. The program recognizes businesses across more than 20 service categories, from wedding venues to wedding photographers, and requires a minimum of three wedding reviews and an average score of 3.5 stars or higher.
Within the WeddingWire Rated™ program, there are five different levels that wedding professionals can reach based on the number of wedding reviews they receive (Blue, Bronze, Silver, Gold, and Black). The WeddingWire Rated™ Black badge is reserved for a select group of businesses who have received 100 or more newlywed reviews.
As a member of WeddingWire, the world's largest wedding review site with over one million reviews, King Street Photo Weddings advancement to the Rated™ Black Level is considered the ultimate milestone, illustrating the business' commitment to regularly providing quality service to their clients. As a WeddingWire Rated™ Black badge-holder, King Street Photo Weddings has reached the highest level of achievement on WeddingWire.
To have exceeded 100 clients reviews is a tremendous accomplishment that only a select group of wedding professionals have reached. King Street Photo Weddings in recognized for their impressive work within the wedding industry as indicated by their past clients. This great achievement showcases their strong track record of success and a steadfast commitment to earning positive reviews, each and every year."
About WeddingWire, Inc.

WeddingWire®, the nation's leading marketplace serving the $70 billion wedding industry, is the only online wedding planning resource designed to empower both engaged couples and wedding professionals. For engaged couples, WeddingWire offers the ability to search, compare and book over 200,000 reviewed wedding vendors, from wedding venues to wedding photographers. WeddingWire also offers a comprehensive suite of online planning tools for weddings, including wedding websites and wedding checklists, all at no charge. For wedding professionals, WeddingWire is the only all-in-one marketing platform for businesses online and on-the-go. WeddingWire offers one simple solution to build a professional network, improve search visibility, manage social media and reach mobile consumers. Businesses that advertise with WeddingWire appear on WeddingWire.com, ProjectWedding.com and other leading sites, including MarthaStewartWeddings.com, Brides.com and Weddingbee.com.
For more information about King Street Photo Weddings, please visit
WeddingWire
From Michel Berda:
"As a wedding photographer here in Charleston, SC my wedding photography company has reached my biggest accomplishment and goal in my 16 years for this industry" King Street Photo Weddings is honored, and grateful to all past amazing wedding clients to receive the Rated™ Black badge for Wedding Photography in Charleston, SC. By providing impeccable service, amazing wedding photography, and positive feedback from our clients that is our number one priority, and we would like to thank each and every one of them for taking the time to review our business on WeddingWire. Each review allows future potential clients to see that we are committed to providing excellent service, amazing wedding photography on a consistent and ongoing basis, and we look forward to continued success and capturing artistic and amazing wedding photography for all of our future clients."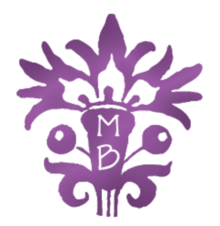 Reviews

King Street Photo Wedding
Charleston Wedding Photographer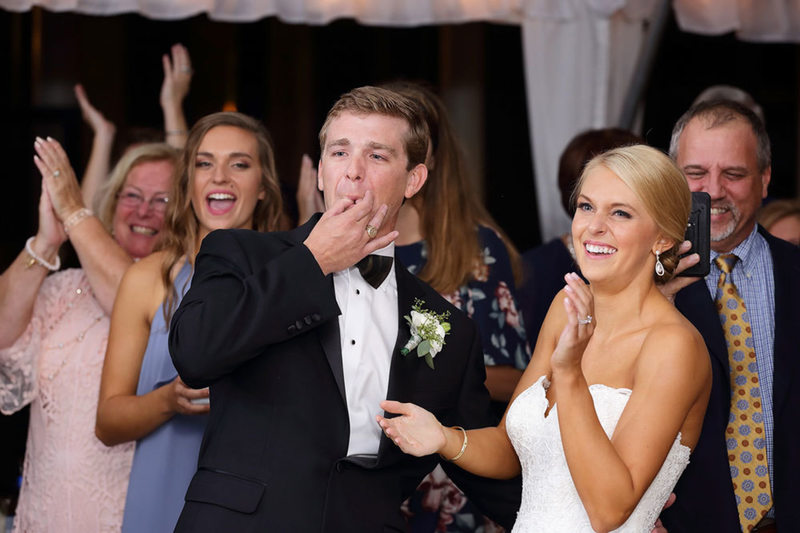 ✶✶✶✶✶
Taylor & Steven
Professional, Passionate, & Punctual
Michel is very passionate about what he does and it shows from all of his creativity, effort, and positive energy while capturing all special moments throughout an entire day! We are so happy that we chose him to spend the day with us for our wedding at Legare Waring House. He is very professional and timely leading up to the big day in communication about timelines and specific moments that we wanted to remember forever. Michel does a great job of capturing the whole story from getting ready early morning, to guest group pictures at the reception, to send off at the end of the night. Our pictures are stunning and we were so excited to see them before we even got back from our honeymoon! We highly recommend Michel and thank him for his time and all of the sweet memories that we have to look back on because of him.
From Charleston Wedding Photographer:
Wow, such a heartfelt review and why as an image maker I love capturing weddings. You all were such a pleasure your entire bridal party was so much fun, always pleasant. Your family is unique and very loyal, I am grateful for you taking your precious time to post this review and for letting me Michel Berda King Street Photo Weddings capture your amazing and beautiful wedding. Thank you once again.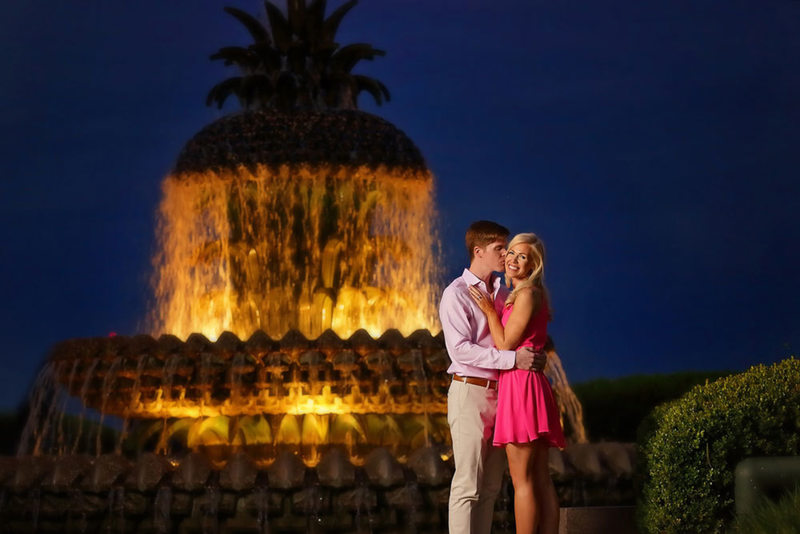 ✶✶✶✶✶
Baylie
His work product superb, but he is also very kind and a pleasure to work with
Michel Berda with King Street Photo Weddings was absolutely fantastic! He took his time to capture all of the precious moments — he does not rush you through at all. He takes pride in his work, and it shows through in the final product. We had a sunset session, and Michel had all the lighting and camera equipment to take photos in the day and night. Not only was his work product superb, but he is also very kind and a pleasure to work with. I highly recommend Michel for any photoshoot!
From Charleston Wedding Photographer:
Wow, Baylie what an incredible surprise it must have been for you. Jake was so thoughtful by hiring me.💯💯 I am so glad I had this amazing opportunity & honor to captures this Charleston, SC proposal for you both. Once again thank you for walking around our Holy City and letting me capture the love💞💞 you have for one another. I agree with my photography lighting techniques when it was sunset and nighttime the images for many of your favorite spots you all selected around Waterfront Park where EPIC. I am sure those photos will be enlarged in wall canvas soon & displayed on your wall. I am grateful and very appreciative of you taking your precious time to leave this review. I wish you all my very best and will keep my fingers crossed that our path will cross again and I may be your selected storyteller for your special wedding day...?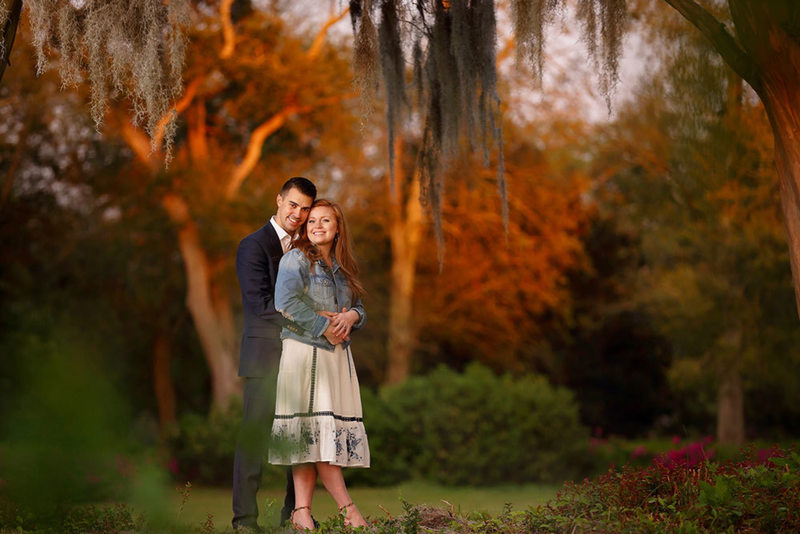 ✶✶✶✶✶
Delainey & William
Beyond amazing!
Michel is a dream to work with! My Fiance and I had our engagement photoshoot planned with a different photographer originally but they had canceled our session for another couple two hours before we had originally scheduled (right after getting my hair done too). My Fiance called photographers all around the area to find someone to take our photos at the last second and Michel stepped up to the plate! within an hour, we were down at Hampton Park ready to go! He practically brought his entire studio with him (huge bags with several lenses, professional lighting, etc..) and gave us whatever we wanted! He made it so easy to pose for photos and gave us our full edited photos TWO DAYS later! What more could you want in a photographer? HIGHLY suggest going with Michel and his team :)
From Charleston Wedding Photographer:
Awe once again I am so very sorry that our industry that is not regulated properly and full of weekend warriors that are not licensed properly and that take advantage of such great clients like you, and this is this way. It is really time that the State Of South Carolina and all of the local municipalities to mandate their ordinances and not just close their eyes. I could not believe that your fiance who is military and keeps all of us safe so that we can live free, and that those said photographers did that to you all. I am so glad I was available and that you all gave me the honor and business to capture your engagement session. I wanted to take the bad experience you had when you hired those so-called photographers and turn this 720 and give you what my branding has always been about to under-promise and over deliver. Yes, I agree the photos are amazing well because you both are a great looking and good caring loving couple. Thank you so much for your precious heartfelt review. I am very grateful.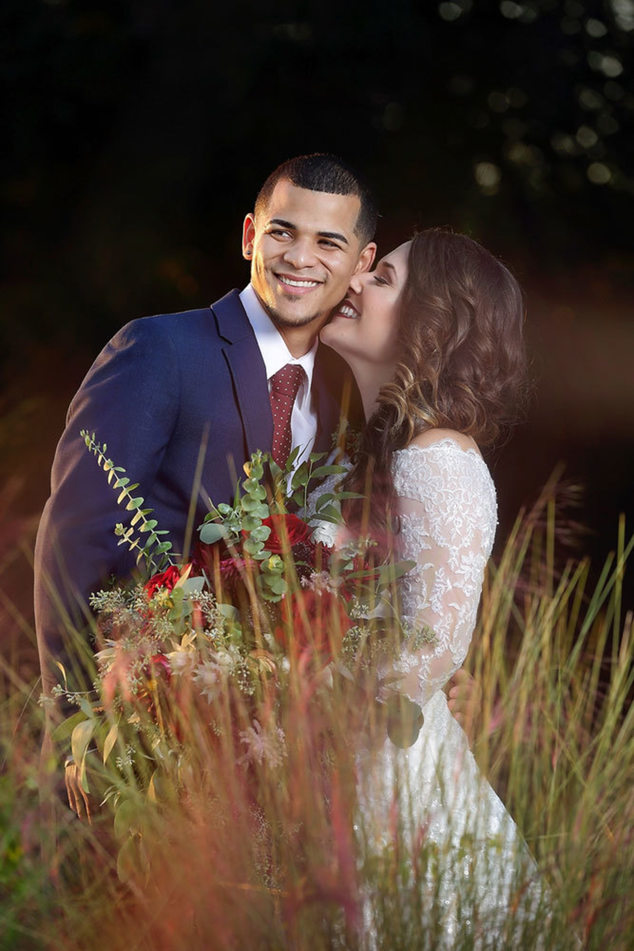 ✶✶✶✶✶
Lindsey & Christopher
Photos as dreamy as your wedding day!
When I first met Michel I knew he was the photographer I would book for our wedding! I met him at a bridal show where there were many other vendors booths, especially photographers. What stood out about Michel was that he was very personal, outgoing, and honest. He is very upfront with his services and pricing which stood out among others. After deciding to go with Michel he checked in with me several times before my bridal portraits and the wedding. He asked to see my idea board and was very open with my own visions. My bridal portraits were breathtaking and made me even more excited for our wedding day! Michel was more organized than I can even put into words! He runs a tight ship and you should not expect less from a professional! His work is out of this world! All of the family and wedding party loved his presence and were so blown away at our beautiful photos. On top of his amazing work- we got ALL of our photos (hundreds!!) within 18 days of our wedding! I cannot emphasize how much of a disservice you are doing yourself if you do not choose King Street Photo Weddings to shoot your big day! He is highly recommended!
From Charleston Wedding Photographer:
Wow, the words you expressed on this review is so very much appreciated Lindsey, thank you, thank you. So glad you pointed out to the future wedding clients what made your decision to give us the honor, trust & the business. I also love how you hired us and your honesty about the impeccable service we provided to you and how I put into my wedding photography contract and let you all know upon hiring me that the wedding images will be edited and given to you 4 to 6 weeks after your wedding day. Then because I love under promising and over delivering gave you all of your wedding images, mastered edited as you mention in only 18 days. Your review is now part of my collection of fantastic and beautiful wedding clients I have had the pleasure of meeting by having this huge honor to capture your fantastic day. From the bottom of my heart including Donovan who you all also gave the business and honor to capture your cinematic videography. We are very grateful. Blessings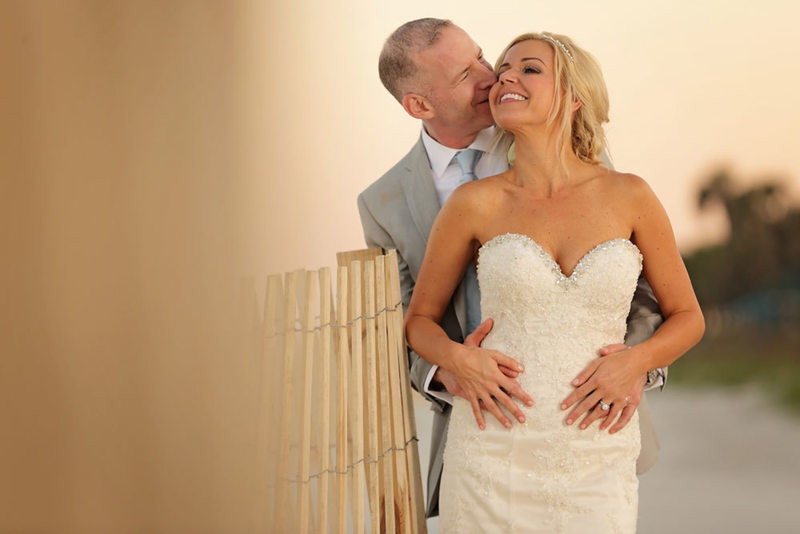 ✶✶✶✶✶
Holly & Scott
Very professional manner, wedding day execution, and the photos are amazing!
We have had a wonderful experience using Michel and King Street Photo for our destination wedding on May 2018 in Hilton Head Island. We had a great phone interview with Michel before deciding to hire him. He probably spent close to 60 minutes answering all our questions from the photography side of it to the nuts and bolts of what we wanted and would be getting from him. We also picked his brain about venues and vendors. He had a ton of information regarding the area that he was willing to share and even helped us develop the wedding day time line in conjunction with our venue coordinator (The Dunes House which we loved!). He gave us as much control about decisions as we wanted and we felt very comfortable allowing him to have a lot of freedom. I truly feel this allowed him to capture the very artistic side of our beach wedding while meeting our very high expectations. We are over the moon happy with his very professional manner, wedding day execution, and the photos are amazing. Many of our friends and family commented on how our photographer was everywhere during our big day and the hardest working person there. I think he had three professional sized cameras on him at all times. We received images within a day or two to share with our family and friends who couldn't make it which was a nice touch. Without any hesitation I highly recommend King Street Photo for your wedding day photography. You won't be disappointed.
From Charleston Wedding Photographer:
Awe Holly & Scott, I am so grateful for your amazing review, this is so very nice from such amazing wedding clients like yourself. I am so happy with our connection and that you gave myself and Donovan the honor to capture both wedding photography & cinematic videography. My company King Street Photo Weddings, is built on exceeding every client's expectation while providing impeccable service. Thank you again for the honor, trust, and this heartfelt honest review. Michel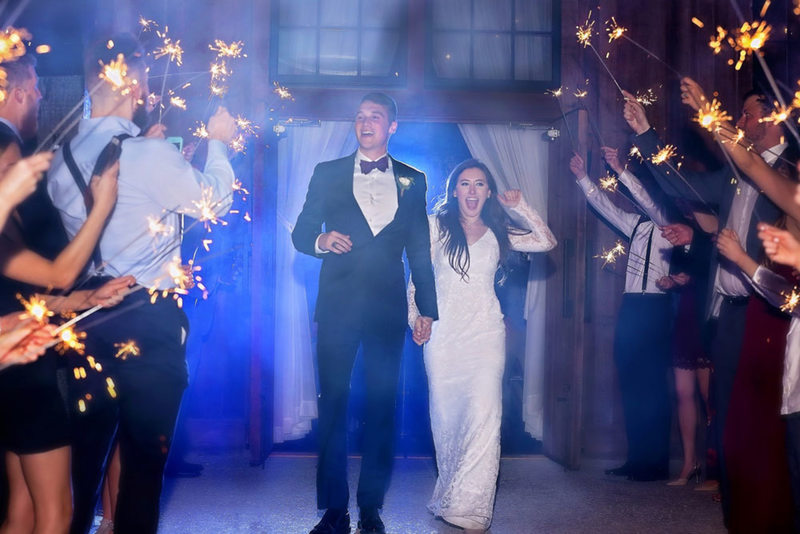 ✶✶✶✶✶
Beth M
Generous with both his time and talent!
Generous with both his time and talent, Michel will go above and beyond to capture a beautiful day in the life of both the couple and their families. Michel's attention to detail, professionalism and passion for his craft make him an easy choice for your special day. Michel will arm you with all the information that you will need to assist him in telling your unique story. By asking the right questions and getting to know what is important to you he will deliver on his promise to provide you with unforgettable moments that will take your breath away. Our daughter was living out of town but planned on a "hometown" Charleston wedding. As the "mother of the bride" I was merely the conduit, it could have been stressful but it wasn't with the help of true professionals like Michel Berda who not only captured a perfect day, but also helped to make it perfect. Thank you again Michel for your time, your talent and your expertise. I look forward to sharing your beautiful images with our family and friends.
From Charleston Wedding Photographer:
Awe what a great heartfelt review from such a great mom. It was totally my pleasure and honor to capture your daughter and now son in law Amanda & Kyle wedding at the beautiful The Pavilion at Pepper Plantation. It was a beautiful wedding and while the weather did not cooperate very well when it came to family photos, I am very sure you were so glad I brought my very expensive and great studio lighting to me the family photos are spectacular and would not have been accomplished if I did not have this great back up equipment. All & all I strive to exceed and give every single client my very best and as I advised to you all I am so very glad that you took me up on my recommendation as to letting me capture the pre photos. I am sure Amanda is looking back at these amazing photos of you and her and dad seeing her in the amazing wedding dress for the first time. Lots of emotion all captured for many generations for you all to share. Thank you so much for taking this time to post such a very nice review for me. I really am very grateful.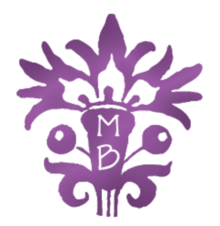 Our brand has always been to provide and exceed every single client's expectation
this is our only mission and goal we have always strived for